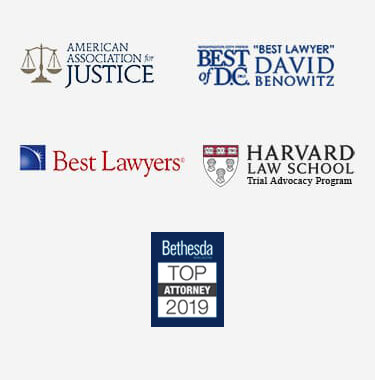 Maryland Fatalities from Truck Accidents
Due to the sheer size and power of commercial vehicles, auto accidents that involve semitrailers and trucks almost always end in catastrophic injuries, and sometimes even death. Because the businesses that are connected to the operation of these commercial trucks have so much to lose if found liable for a fatal accident, they will often fight to avoid compensating victims or the surviving family members of those who were killed in a crash.
Pursuing a wrongful death claim after a loved one has died in a truck accident is made even more complicated by the fact that there could be a number of entities responsible for the incident due to multi-tiered lease agreements, defects in the trucks, driver contracts, and insurance coverage issues. There is no question that personal injury and wrongful death lawsuits that involve truck accidents can become very complex very quickly. This is why it is crucial that you retain the services of a seasoned truck accident attorney who has experience with cases of Maryland fatalities from truck accidents.
Fatal Accident Statistics
According to the Insurance Institute for Highway Safety, in the United States, 3,514 people died in truck accidents in 2012. Truck accident deaths are actually on the rise, as fatalities caused by accidents involving trucks increased by 3.7 percent between 2011 and 2012 according to a report on traffic safety facts released by the National Highway Traffic Safety Administration (NHTSA) which can be viewed in this pdf. Some of the most common causes for these accidents include:
Truck defects
Fatigued drivers
Overloaded trucks
Drivers who are under the influence of drugs or alcohol
In the state of Maryland, there are very specific regulations for big-rig truck drivers that set guidelines for:
The weight, width, and length of the truck
The way in which the loads of the truck are secured and stored
The amount of time that a driver is allowed to operate a truck with no rest
Precautions for drug and alcohol interactions
Filing a Wrongful Death Claim
Despite the safety measures put in place, thousands of people are still killed every year in accidents involving trucks. Seeking compensation for damages caused by reckless or negligent truck drivers and the companies that own commercial vehicles can help survivors with the financial as well as emotional strain caused by losing a loved one. Damages that beneficiaries may be eligible to collect can cover such expenses as funeral expenses, medical bills, and compensate for pain and suffering as well as lost income.
Individuals who are able to file wrongful death claims following the death of loved one are beneficiaries, and there are two types of beneficiaries in Maryland: primary and secondary. Primary beneficiaries include spouses, children, and parents of the deceased. Secondary beneficiaries are other individuals who are related to the deceased such as siblings, cousins, and nieces and nephews.
A wrongful death suit is considered a civil matter and the burden of proof on the plaintiff is somewhat less than in criminal proceedings. In order to succeed in a wrongful death suit, the plaintiff has to be able to establish their case with a preponderance of the evidence, which means that you have to prove that you are 51 percent or more correct.
Maryland Truck Accidents and Fighting for Your Rights
Wrongful death suits serve to hold negligent parties responsible for their careless actions, thus deterring those at fault from repeating their mistakes and protecting the community as a whole from suffering the same fate in the future. It is never easy to lose a loved one, especially when their death is caused by the negligent actions of another person or entity. No amount of money can fill the void left behind when a family member passes, but filing a wrongful death claim can serve to compensate you for your loss and hold the at-fault parties accountable for their reckless decisions.
When there are multiple factors that have contributed to the accident that caused the death of your loved one, there may be multiple parties that are accountable. With legal help, you can determine all of the people or entities who are liable for the damages caused by the collision. The seasoned attorneys at Price Benowitz LLP have the skills and experience necessary to help you file your claim. Contact our law office today to schedule a free consultation and to explore your options for bringing an action.