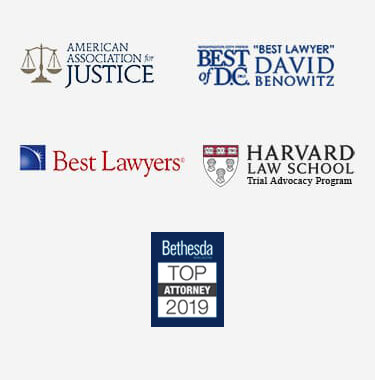 Maryland Dump Truck Accident Lawyer 
Dump truck accidents can happen anywhere, whether on the interstate, state highway, or local roads. Because garbage trucks go everywhere, anyone driving the road or walking on a sidewalk is at risk. Accidents with garbage trucks tend to be some of the most severe, especially with pedestrians. If you have been involved in a dump truck accident, it is imperative that you consult a skilled tractor-trailer crash attorney. A Maryland dump truck accident lawyer could devote the time and resources necessary to achieve a positive outcome for you.
Common Causes of Dump Truck Accidents
Accidents with municipal waste trucks can happen when a person is driving on the street and the waste truck driver is fatigued and fails to stop before hitting a person's car. Pedestrians are at a significant risk because municipal waste trucks are often working in low-light conditions and are in a hurry to complete their route before traffic becomes too heavy.
Some common causes of dump truck accident are driver fatigue, components of the dump trucks not working correctly, and driver negligence.
Filing Accident Claims Against the Government
An accident with a city-run garbage trick requires a claim to be filed against the local government. Not only does the injury claim have to be filed against the government, but the government must also be placed on notice. Having a Maryland dump truck accident lawyer look into that matter would ensure that a person placed the right part of government on notice, whether it was on a city's truck, the county's truck, or state truck.
Factors That Can Influence Claims
Injury claims can differ because of the people responsible for that injury. This can be the truck driver, the trucking company, or any company that made mechanical elements of the truck in ensuring that there is no product liability breach for which the other companies who made the equipment for the truck are responsible.
Another factor that may influence a person's injury claim is the type of substance the tuck was carrying. The different kinds of substances carried within the truck would alert Maryland dump truck accident attorneys to check for different regulations and whether or not the dump truck hauling this specific material consistent with either the federal or state regulations. Once they have determined that, they know whether the driver or somebody else violated those regulations.
Role of an Insurance Adjuster
An insurance adjuster needs to look at all factors that attorneys also look into and they need to ensure that the persons injured receive adequate damages because of the negligence of the dump truck driver or persons involved in the truck accident.
Injuries and Damages in a Dump Truck Accident
A person can sustain very serious injuries given the weight of the dump truck, either the weight of the car or the pedestrian and the fact that the dump truck is going to inflict significant and serious damage to that car and to the people inside of it.
People seek economic and non-economic damages, including substantial medical bills and related expenses to alleviate their injuries, pain and suffering, loss of employment opportunities, loss of wages, loss of time and enjoyment from their customary leisure and recreational activities, as well as impairment of their customary leisure and recreational activities. Additionally, with dump truck accidents, a person can also recover severe debilitating physical and emotional injuries and diminished capacity for the enjoyment of life. A skilled dump truck accident attorney from Maryland could help an individual pursue the damages that they deserve.
How a Maryland Dump Truck Accident Lawyer Can Help
If you have been injured in a dump truck accident, speak with an attorney as soon as possible. An experienced legal advocate could examine the facts of your case and determine what your next steps should be. They could help you file your injury claim and help you navigate the legal process. Contact a Maryland dump truck accident lawyer today, and know that you are in capable hands.