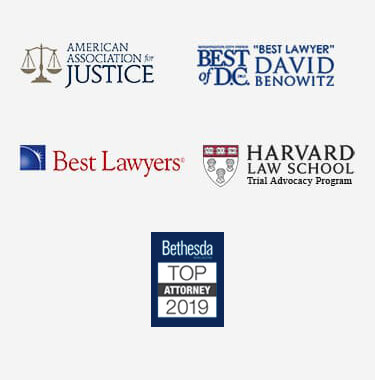 Maryland Overloaded Truck Accident Lawyer
Collisions happen every day. This is a fact of life that drivers (and insurance companies) are well-aware of. Accidents that could have been prevented seem to be the worst kind. A Maryland overweight vehicles and overloaded trucks accident lawyer is available to help.
Vehicle and traffic laws govern the size and weight of vehicles that are permitted to traverse roads and highways. When a truck driver fails to properly follow these rules, accidents can result.
If you have been hurt in an accident involving a truck that you think might have been overweight or overloaded, contact a Maryland truck accident attorney today.
Possible Injuries
There are a wide variety of injuries that one might suffer as a result of an accident with a truck, including:
Fractures
Ligament tears
Radiculopathy
Scars
Disc herniations
Impingement
Tendinitis
Traumatic brain injuries
Pain, swelling, contusions
Whiplash
Neck and back bulges
Broken bones
Sprains/Strains
Death
Even if an individual has not suffered one of the injuries listed above, they should contact an attorney to discuss their case. In certain instances, a Maryland overweight vehicles and overloaded trucks attorney may be able to secure a settlement before reaching the trial phase of litigation.
While settlement strategies depend upon the facts of the case, a lawyer can provide advice and counsel about how to position a case for negotiations with insurance companies.
The Pre-Trial Investigation
The steps an individual takes following an accident can have a significant impact on the case.
First, obtain medical treatment. In the stress and excitement of the situation, some individuals forget that they should seek ambulance care. No matter how big or small the injury, an individual should have a professional provide a medical opinion to ensure that the injured party does not do more damage to an injured body part by failing to obtain proper medical assistance.
Second, record names, dates, and details. Many details are overlooked immediately following an accident. Since trials can take months, if not years, parties to a lawsuit should record information they may want to recall at a later date. Details such as weather, times, distances, speeds, roadways, witness names, witness contact information, and insurance information are all details that an attorney will want to know later on.
Third, strategize to leverage the case. Insurance companies are notorious for denying valid claims. Claims representatives and adjusters are trained to evaluate injuries and settle cases for the lowest possible amount. In many instances, a claims adjuster will deny a valid claim because the victim simply is not aware that the decision could be disputed in a court of law. For these parties, failing to contact an attorney to negotiate on their behalf with the insurance company is a costly mistake.
Fourth, prepare a case. An attorney can research the applicable law and develop a case strategy for satisfying his or her client's goals. Having a game plan is especially important if a lawsuit does not settle prior to trial. Trials are never guaranteed, so it is critical to properly prepare a case beforehand so that possible outcomes are considered and anticipated.
Maryland Overloaded Vehicles/Overweight Truck Attorney
If you were hurt in an accident with a truck, you are not alone. Contact a Maryland overweight vehicles and overloaded truck accident lawyer now for a case evaluation. Under Maryland law , the statute of limitations for a truck accident is three years. Failing to file within this timeframe will result in never being able to sue for that claim. If you have questions, contact a Maryland truck accident lawyer to discuss in more details today.