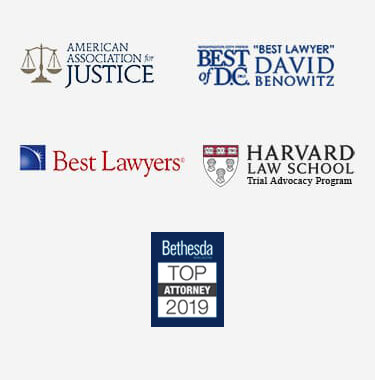 Federal Rules & Regulations for Interstate Trucking in Maryland
The most recent research from the Federal Motor Carrier Safety Administration (FMCSA) reveals that in the United States, accidents involving commercial trucks kill nearly 4,000 people each year and injure an additional 75,000 people. Given these astonishing figures, it is little wonder that the trucking industry is highly regulated by not only the federal government through the Department of Transportation (DOT), but also each state individually, with Maryland's highways being regulated by the State Highway Administration (SHA). A truck accident lawyer can provide further detail about the rules and regulations that govern truck drivers who are traveling across state lines.
Federal and State Definitions of Trucks and Commercial Motor Vehicles
The following are a few of the prominent federal and state definitions that classify a commercial motor vehicle, according to the DOT and SHA's Maryland Motor Carrier Handbook. For vehicles with more than one axle, the following classifications apply:
Has a gross vehicle weight rating (GVWR) of 26,001 pounds or more
Operates in combination with another towing vehicle with a gross combined weight rating (GCWR) of 26,001 pounds or more, and the GVWR of the towed vehicle is 10,001 pounds or more
Is designed or used to transport more than 15 passengers, including the driver
Transports a displayed amount of hazardous materials
Smaller commercial vehicles such as repair trucks or large trucks with a single axle are classified by the SHA as follows:
Vehicles or vehicle combinations with a GCWR, gross vehicle weight (GVW), or gross combination weight (GCW) of 10,001 pounds or more, whichever is greater (such as pickup truck pulling a trailer)
A vehicle used to transport more than eight people, including the driver
A vehicle transporting displayed amounts of hazardous materials
Appropriate weight classification must fit the commercial vehicle that is registered. Elements that affect proper registration include:
The manufacturer's GVWR
Whether a trailer or other vehicle is will be towed behind the truck
Registering of a vehicle for a weight over the GVWR or GCWR is prohibited by the state of Maryland and often exposes the owner to civil liability if the owner is liable for a trucking accident that causes injuries or wrongful death.
Maryland and Federal Trucking Regulation
If operators of Maryland trucks carry materials into the District of Columbia, they must receive an International Registration Plan (IRP) in order to travel in DC as required by DC statutes and the DOT.
Maryland does not participate in the Unified Carrier Registration Act (UCRA), but trucks that are registered in Maryland and wish to transport into any surrounding state are required to register for a UCRA permit. This includes carriers operating trucks, truck-tractors, buses, and freight forwarders well as persons leasing commercial motor vehicles over 10,000 pounds. The purpose of the UCRA database is primarily for states to monitor visiting trucks that are not registered in their states without having to reference DOT databases.
All Commercial Vehicles must be Properly Marked
What is being hauled and where a truck is traveling will determine what type of markings are required to be displayed on the commercial vehicle. Some of those markings include the weight rating itself, the number of passengers they are allowed to carry (if the vehicle is allowed to transport people), and signs that note when a vehicle is allowed to carry flammable, toxic, or hazardous materials. All appropriate markings must be in plain view. Trucks that carry hazardous, flammable, or toxic materials are limited to traveling on certain marked routes. Maryland and federal regulations are very strict in this regard. Many commercial trucks, especially those rated at 26,000 pounds or over, are limited as to where they may park as well. A commercial truck driver may not stop, stand, or park their vehicle on any entrance or exit ramp of any Maryland highway that has two or more lanes for traffic moving in the same direction. There are instances when a truck violating these regulations could be at fault for an accident, which places the driver and owner in danger of facing a civil liability lawsuit.
Injured Victims of Truck Accidents
When someone is involved a motor vehicle accident in which a truck is at fault, filing a personal injury claim allows them to hold both the driver and the owner of the truck responsible for their negligence. When filing a claim involving a commercial truck accident that resulted in injuries, it is possible that several different parties may be responsible and thereby should be held liable for the damage they caused. The list of possible at-fault parties includes:
The truck driver
The company the driver works for
The company that loaded the trailer
The person who planned the truck's route
The manufacturer of the truck
All commercial truck owners and operators are required to carry appropriate insurance in order to operate their vehicles. Violation of this statute is a serious offense, both federally and in Maryland. If you or your family members have been injured in an accident in which the commercial trucking company or others are liable, you would be well-served by a seasoned personal injury attorney who can help you pursue a claim and hold the responsible parties accountable for their reckless actions.