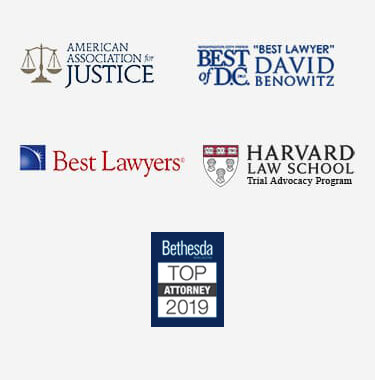 Things to Consider When Seeking Workers' Compensation Benefits in Maryland
Almost all Maryland businesses are required to carry workers' compensation insurance to support their employees if they are hurt while on the job. While most employees have access to these benefits, there are many different types of coverage for which one can apply. Furthermore, depending on one's situation, some benefits may be more useful than others.
If you were injured in an accident at your place of employment, you should call a knowledgeable attorney to discuss the important things to consider when seeking workers' compensation benefits in Maryland. With the help of a seasoned workers' compensation attorney, you may be able to gain a better understanding of what benefits you may be eligible for.
Understanding the Purpose of Workers' Compensation
Under the Maryland Code, Labor and Employment §9-402, employers are required to provide workers' compensation insurance. This coverage gives employees the ability to receive benefits damages sustained on the job damages without having to file a civil lawsuit.
This law serves a dual purpose of allowing workers to obtain compensation more quickly than they would in a trial and preventing employers from have to pay large sums of money in civil judgment damages. Though workers can file claims on their own, individuals should consider speaking with a local attorney to determine if their workers' compensation benefits adequately cover their needs.
Workers' Compensation Coverage for Medical Care
One of the most important aspects of workers' compensation is coverage for hospital care and other out-of-pocket medical expenses that are necessary to treat work-related injuries or illnesses. These benefits often cover expenses for medical devices such as crutches, wheelchairs, or specialized vehicles. Benefits might also include compensation for rehabilitation services, such as physical therapy.
Many states include vocational rehabilitation for individuals whose injuries make it difficult for them to return to their job. These benefits may be used to retrain the employees in a new position. When requesting workers' comp benefits, one should think about the type of medical care or retraining they may need.
Disability Benefits in Maryland
Disability benefits may be applicable to an individual's case if they will be unable to work for a period of time. Workers' compensation packages generally include several different options depending on the severity of an employee's condition.
Temporary Partial Disability
Temporary partial disability may be offered when an injured worker cannot do their full job, but may still be able to work for a few hours a day. This benefits package is used to cover the difference between the pre-injury and post-injury state.
Temporary Total Disability
Temporary total disability is utilized when a person is entirely unable to work for a limited time. Injured individuals could collect two-thirds of their average weekly wage up to the maximum for the year of injury. These benefits continue until the injured party is no longer in active medical treatment or is able to return to gainful employment.
Permanent Partial and Total Disability
If a medical professional concludes than individual will never recover from their injuries, they may request permanent partial or permanent total disability benefits. Employees should contact a workers' comp lawyer to discuss what type of disability benefits may be most useful in their specific situations.
Ask an Attorney About Things to Consider When Seeking Workers' Compensation Benefits in Maryland
The types of benefits you are given and the length of time for which you will receive them are contingent upon the particular details of your case. Calling an attorney could help you gain a better understanding of your options. Contact our office today to learn more about the things to consider when seeking workers' compensation benefits in Maryland.