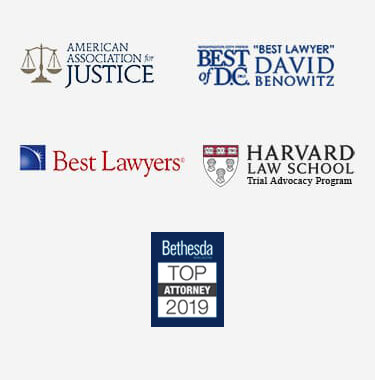 Maryland Electrocution Lawyer
If you were recently hurt on the job in an electrocution accident, you should be aware of the benefits associated with speaking to a Maryland electrocution lawyer.
As an electrocution victim, your road to recovery could be a long and painful one and if you can illustrate that it was the negligence of someone at the construction site that caused your injuries, an experienced workers' compensation attorney could help explain to you how to file a legal claim for recovery.
As a victim of an electrical accident, you could be eligible to pursue a workers' compensation claim or a personal injury claim depending on the situation. Your attorney could sit down with you at the outset of that case to discuss all of your options and what these mean for you.

Filing Third-Party Claims for Electrocution at Work
Employees are not always limited to workers' compensation claims alone following a construction site accident. Lawsuits could be filed against parties other than the employer, such as the manufacturer of the defective product or a negligent contractor who caused the electrocution accident to begin with.
The only way to determine the next steps for sure is for a victim to discuss the case with an electrocution lawyer in Maryland as soon as possible after the incident occurs. A personal injury lawsuit filed against an allegedly negligent party must be filed no later than three years after the date of the accident per the Annotated Code of Maryland Court and Judicial Proceedings 5-101.
This is known as the statute of limitations. Those victims who attempt to file a legal claim outside the statute of limitations will have their case dismissed in court, highlighting the importance of consulting with an attorney as soon as possible to review your potential options.
Injuries Sustained from Workplace Electrocution Accidents
Many electrocution accidents lead to catastrophic injuries. According to research, nearly 1,000 people die every single year as a result of electrocution in the United States.
Construction sites are dangerous locations to work, but it is the responsibility of site managers and supervisors to do everything possible to minimize the risks of critical injuries. Unfortunately, electrocution is one of the most lethal kinds of accidents that can occur on a construction site.
Anytime that a person comes into contact with an open electrical line and is hit with a high voltage electricity, severe injuries can follow. Many construction accidents involving electrocution are due to the negligence of employers, subcontractors, contractors, other companies or even property owners. Common injuries can include cardiac arrest, death, brain damage, electrical burns, nerve damage, paralysis, and other injuries.
How a Maryland Electrocution Attorney Could Help
Talking to a Maryland electrocution lawyer could be the first step on the path for healing and recovery for you, the accident victim. Whether the electrical incident was due to appliances, circuit breakers, live wires, power lines or machinery, an experienced attorney could help explain your rights and responsibilities in bringing a legal claim.
If you think the accident could have been prevented, it is up to you to share these concerns with a lawyer. An electrocution injury does not affect you just on the day of the accident. Instead, the consequences could follow you for many years to come and this could make it impossible for you to move on with your life.