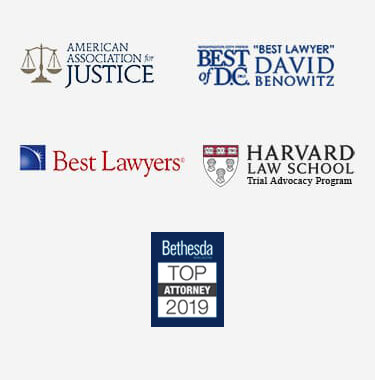 Maryland Forklift Injuries Lawyer
With their ability to move heavy objects such as pallets and concrete blocks, forklifts are one of the most commonly used tools in the construction and retail industries, factories, and warehouses. Unfortunately, when used improperly or irresponsibly, forklifts can do more harm than good. For this reason, they should only be operated by trained professionals.
If you were injured in a forklift accident or your loved one was killed in such an accident, you may be entitled to financial compensation for your ordeal. When negligence on behalf of an employee or employer causes an accident, they can be held responsible for their actions.
Reach out to a Maryland forklift injuries lawyer now to learn more and discuss the details of your case. Let a seasoned workers' compensation attorney fight for the compensation you deserve.
Common Causes of Forklift Accidents
As previously implied, forklifts are not always to blame on their own. They should only be operated by individuals with the proper training or licenses, and even if such employees operate the forklift regularly, they should continually keep safety rules and procedures in mind.
Many accidents are caused by irresponsible or inexperienced operators, who do not know they should avoid turning a forklift on an incline, grade, or ramp. Failure to avoid turning on inclines can lead to a flip-over accident.
Numerous forklift accidents occur across the country each day, but contrary to popular belief, most accidents occur in one of the three following ways:
Overturns
Falls from a machine
Collision accidents
Forklifts are remarkably heavy, and when a machine collides or crushes a worker, the worker stands very little chance of survival. Employers have the ability to prevent accidents, or at least reduce the risk of accidents, by ensuring all their employees understand the basics of forklift safety. They must also ensure their forklift operators have clean safety records and are committed to following safety rules. Taking such measures are an important part of maintaining a safe environment.
OSHA Rules and Regulations
The Occupational Safety and Health Administration is a federal organization dedicated to ensuring the safety of employees around the country. The organization sets forth a variety of safety rules and regulations employers are required to adhere to. If an employer ignores OSHA rules and regulations, they can face a number of legal penalties. If a worker is injured on the job, OSHA may also assist with the lawsuit (if one is filed).
OSHA requires employers to ensure their equipment is properly maintained, and the steering mechanisms, brakes, safety devices, and lift overload features work on a regular basis. If equipment is not maintained or routinely serviced, it can become dangerous to operators and employees on the floor.
If a forklift accident results in an injury for a worker, they may have the option to file worker's compensation, which will provide them income until they are able to return to work.
If they accept worker's compensation, they are not able to file a lawsuit against their employer – accepting compensation may not be wise if a case involves gross employer negligence. With the help of a Maryland forklift injuries lawyer, injured employees may be able to obtain compensation for their injuries.
Consult with a Maryland Forklift Injuries Attorney Today
A forklift accident can be life-changing – in the worst way. A serious accident can handicap a person and prevent them from earning income and living a normal life. Some injuries can even leave a person permanently disabled and unable to care for themselves. This is unacceptable in cases in which a forklift accident is caused by sheer negligence.
Call a Maryland forklift injuries lawyer if you are ready to take action against a responsible party.