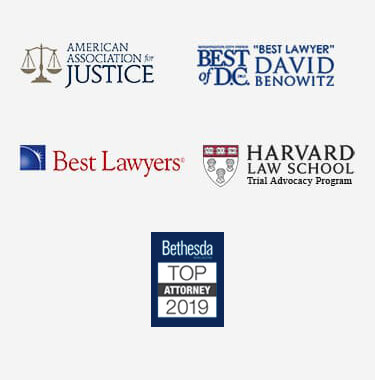 Mistakes to Avoid in Maryland Workers' Compensation Claims
Workers' compensation should provide valuable benefits to any person who suffers an injury while doing their job. Unfortunately, workers must comply with strict requirements for their claims to be successful. Even a small procedural error could lead to a denial.
One major cause of denied workers' compensation claims are mistakes on the part of the claimant. A surprisingly large number of perfectly valid claims fail because employees do not fulfill their obligations under the law.
An attorney could provide more information concerning mistakes to avoid in a Maryland workers' compensation claim. Understanding a few common mistakes can help you pursue an effective claim and collect the benefits you deserve. Set up a consultation with a seasoned workers' compensation lawyer.
Pitfalls in the Legal Process
Workers' compensation laws in Maryland require injured employees, their bosses, and insurance companies to follow a set of rules. As they apply to employees, it is essential to follow specific steps after an injury to maximize one's chances for compensation.
The first mistake to avoid is not informing a supervisor of the injury. In fact, Maryland Code, Labor and Employment §9-704 requires completion of this step within ten days of the incident. A failure to notify the employer can give an insurance company a reason to deny a claim. Additionally, when providing a written notice, the letter should contain as many details as possible about the claimant, how the injury occurred, and what the consequences were.
Another potential mistake that claimants may make is to fail to file a claim with the Maryland Workers' Compensation Commission. Unlike in most other states, Maryland requires the injured worker to take this step, most often through the online portal. Again, filing this claim serves notice on an insurance company that an injury has occurred.
Proper Interactions with Insurance Companies
A worker's interactions with insurance companies can be just as important as the notification requirements in a Maryland workers' compensation claim. It is essential to remember that these companies make their profits by denying claims whenever possible.
One common tactic that insurance companies may use to limit their payments is to encourage an employee to return to work before they are ready. It is important to resist this urge because of the state's laws regarding waiting periods. Maryland worker's compensation law says that cash benefits are only available if an employee misses more than three days of work. If an injured employee attempts to return to the job, this period resets, and it may raise doubt as to the severity of their injury.
Another common mistake when dealing with the insurance companies is providing inconsistent statements. Maryland Code, Labor and Employment §9-101(a) says that workers' compensation benefits only apply if the injury is the result of an accident that occurs while on the job. Insurance companies may attempt to get claimants to admit that the injury was the result of horseplay or occurred while on break.
Call a Lawyer About Avoiding Common Mistakes When Making a Workers' Compensation Claim in Maryland
Obtaining workers' compensation payments often feels unnecessarily complicated. Not only do you need to meet the legal requirements under state law, but you also need to make sure not to give an insurance company any excuse to deny your claim.
A simple procedural mistake can create great difficulty when dealing with the Maryland Workers' Compensation Commission. A failure to properly notify a supervisor of the injury can lead to an outright denial of a claim. In addition, not filing the claim with the Commission can also lead to a total failure. Avoiding these mistakes in a Maryland workers' compensation claim could help to bring you the benefits that you need.