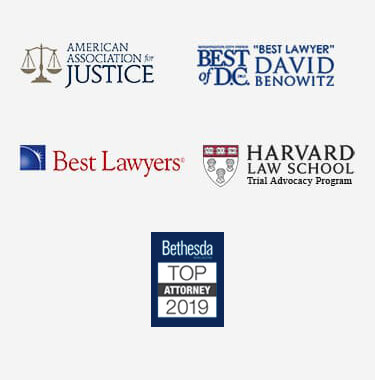 Maryland Coronavirus and Workplace Rights Lawyer
The COVID-19 pandemic has resulted in extraordinarily challenging circumstances for many workers trying to protect themselves and their loved ones from illness while facing concerns about the security of their livelihood and financial future. As federal and state authorities have issued guidance to employers across the nation, companies have been forced to change much of the way they do business on a day-to-day basis.
While these are unprecedented times for businesses, employers have a legal obligation to their employees to take reasonable measures to prevent harm to them. You may need to speak with a Maryland coronavirus and workplace rights lawyer if you believe that your employer has exposed you to unreasonable danger in response to the pandemic. An experienced workers' compensation attorney could provide information concerning your legal rights and whether you might have a cause of action against your employer for how they handled the outbreak.
Concerns Over Workplace Rights During The Pandemic
As states like Maryland gradually start to reopen, some workers are facing increasing concerns about how their employers will implement prevention and safety measures as part of the national effort to keep the virus curve flattened. While remote work is not a feasible option for many companies, the Occupational Health and Safety Administration's (OSHA) COVID-19 guidance encourages companies who can implement remote work to consider these options as part of their preparedness and prevention plan. Employees who present symptoms should be isolated and sent home. Companies should educate employees regarding proper sanitation and risk mitigation measures, such as hand washing, social distancing, and sick time policies.
OSHA has outlined the various risk categories for workers based on their occupation, ranging from very high-risk job roles (i.e., physicians) to very low-risk jobs requiring very little proximity to others. Employers should review these risk categories to inform their decision regarding the most effective mitigation methods for their workplace. Businesses should advise employees to stay home if they are sick, to wash their hands frequently, and refrain from being too near to other people. Likewise, employers should look at spacing out employee shifts to avoid large congregations of employees at once, continually disinfect work areas, and respond quickly when a worker shows signs of the illness or is exposed to someone diagnosed with coronavirus.
Unless an employer puts an employee at an unconscionable risk of forthcoming harm or death, in most cases, their right to refuse to report to work due to COVID-19 is limited. An experienced attorney should be consulted about concerns over workplace rights arising from coronavirus.
Benefits for Maryland Employees
One of the most notable changes for workers in the wake of the coronavirus has been the enactment of the Families First Coronavirus Response Act, or FFCRA. This federal act offers 80 hours of sick leave benefits for workers who meet the various eligibility factors. There are also ceilings on the maximum sick leave benefits that can be paid out for a day's work. A person quarantined with COVID-19 or tending to someone ill and in isolation, for instance, may qualify for these benefits.
Employees who become ill with COVID-19 due to exposure at their job may also want to speak with a Maryland workplace rights lawyer about filing a workers' compensation claim. Further, if negligence played a role in the worker contracting coronavirus, the company might be liable for damages sustained by the employee due to their illness.
Get More Information from a Maryland Coronavirus and Workplace Rights Attorney
If you believe you have a case for benefits, you should talk with a Maryland coronavirus and workplace rights lawyer. An attorney can analyze the legal possibilities for your situation and whether your employer may be liable if you sustained injuries due to coronavirus. Schedule a case consultation today to learn more.