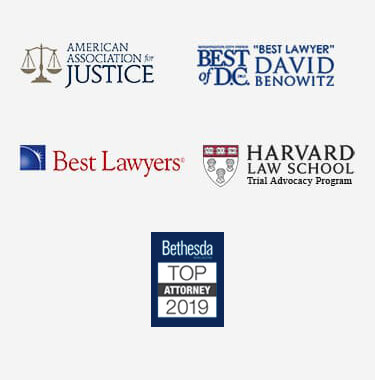 Determining the Validity of a Workers' Compensation Claim in Maryland
Applying for workers' compensation benefits in Maryland is a legal process. This means that applicants must satisfy state law in order to collect these payments. While a successful claim might not appear to be that complicated, many applicants have their initial claims denied and must pursue an appeal.
Determining the validity of a workers' compensation claim in Maryland is a combination of factual and legal analysis. These cases typically center on whether an employee completed the necessary steps in filing a claim, if the injury was work-related, and if the injury is severe enough to warrant payment. Reach out to an experienced workers' compensation lawyer today.
The Employee's Burden to Initiate a Claim
In Maryland, injured workers must notify the Maryland Workers' Compensation Commission to initiate a claim. This can be done through an online portal. Employees must provide information concerning their employer and how the injury occurred.
In addition, the worker must provide notice to their employer. This notice should be as complete as possible to avoid any confusion and to allow the insurance company to begin the investigation. According to the Maryland Code, Labor and Employment §9-704, the employer must receive notice no more than ten days from the time of the injury. A failure to meet these time limits or to notify the Commission can result in a procedural denial of a claim that will be difficult to overturn on appeal.
Connecting the Injury to Employment
The next important phase when determining the validity of a Maryland workers' compensation claim is establishing a workplace connection. Under Maryland Code, Labor and Employment §9-101(a), a valid claim is one that results from an accidental injury that in and out of the course of one's employment. In other words, the claimant suffered an injury while at work and doing their job.
Other claims rely on proving an occupational disease. Chronic pain conditions, ailments such as breathing problems, or terminal diseases such as cancer can qualify a worker for benefits. However, these workers must be able to establish a causal connection between their conditions and their work duties. A failure to make these connections could make a claim invalid.
A Claim only Qualifies for Cash Benefits if the Injury is Sufficiently Serious
The last major hurdle to a valid workers' compensation claim in Maryland is the seriousness of the injury. State law requires a worker to miss at least three days of work to collect any cash benefits. However, if the injury keeps a worker off the job for at least 14 days, the employee can recover those three lost days.
Insurance companies often try to dispute the severity of an injury. They may point to inconsistent medical appointment attendance as a reason to deny benefits, or a doctor may certify an employee as fit to return to work prior to this waiting period's expiration. The best way to avoid these problems is to be honest with treating doctors and to follow up with all necessary care. Finally, the individual should avoid attempting to return to work without a doctor's clearance.
Let a Maryland Attorney Help Determine the Validity of Your Workers' Comp Claim
Workers' compensation laws in Maryland are nuanced. A successful claim must prove that a worker suffered an injury because they were doing their job. To receive full benefits, that worker must attend all medical appointments and provide proper notice to both their employer and the Maryland Workers' Compensation Commission.
A failure to meet these burdens could lead to a reduced benefits package or a total denial. An attorney could provide more information about how the law determines the validity of a workers' compensation claim in Maryland. If you have received a denial, a lawyer could also help evaluate the reasons for that denial and pursue an appeal. Call today to learn more.