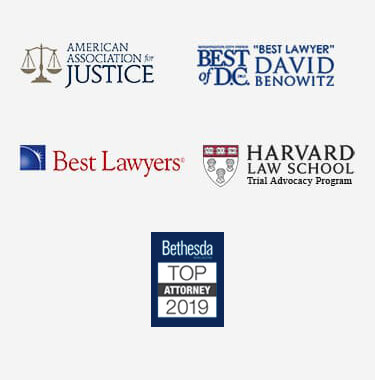 Impairment Ratings for Permanent Disability in Maryland
In Maryland, the Workers' Compensation Commission (WCC) has the power to award monetary benefits to permanently disabled workers for their work-related injuries. To determine the extent of a claimant's permanent disability, the WCC typically requires expert medical opinions assessing the extent of the physical and mental impairments. In most cases, the Insurer will get their own ratings and the Claimant's lawyer will get separate ratings. These ratings must be performed in accordance with the 4th edition of the Guides to the Evaluation of Permanent Impairment and Maryland law requires that certain additional factors be considered.
Fortunately, you do not have to take on the process of obtaining a qualifying impairment rating alone and, in reality, it would be extremely difficult for an injured worker to get a fair rating from a doctor. A skilled workers' compensation attorney knows the best doctors and knows how to get an accurate assessment of impairment ratings for Maryland workers.
What Are Impairments and Disabilities?
It is first helpful to understand what qualifies as an impairment. An impairment is any physical or medical issue that makes it difficult for the human body to function. An impairment could be a physical injury, an illness, or a mental issue.
Every impairment involves two important distinctions when it comes to consideration of permanent disability:
Permanent vs. temporary
Partial disability vs. total disability
It is simple to understand the difference between a permanent and temporary disability, as a permanent disability will last a lifetime while a temporary disability will not. However, the meaning of partial or total disabilities may not be so obvious. A partial disability involves an injury that will allow a worker to return to some form of suitable gainful employment eventually. However, total disability is any injury that will prevent the worker from coming back at all.
With a permanent partial impairment, an injured Maryland worker needs to obtain an impairment rating assessment to recover compensation.
Impairment Rating Appointments in Maryland Workers' Compensation Claims
Both sides in a Maryland workers' compensation case often have their own doctors ready to rate a worker's impairment. That means the worker may have to go through two or more different rating appointments with different doctors.
During the appointment, the doctor observes an impairment for anatomical as well as functional loss. Anatomical loss is the name for damage to a specific organ or body part. Functional loss involves the loss of use of a body part, even if the part is still intact.
Following the observation, the doctor then determines the worker's impairment rating. The rating comes in the form of a percentage, with a higher percentage reflecting a more severe impairment. The percentage represents the decrease in the organ or body part's function, and the effect the impairment has on the body's ability to perform everyday tasks. Commonly measured acts of daily living may include:
Communication by speaking, hearing, writing, and seeing
Traveling by car, plane, or boat
The ability to sleep restfully
The ability to stand or sit for long periods
The sensory perception of the employee
Meeting personal hygiene needs
Lifting and carrying
Contact a Maryland Workers' Comp Attorney for Guidance on Impairment Rating Assessments
One of the crucial aspects of an impairment rating is the selection of the doctor by the plaintiff. An experienced workers' compensation lawyer may have relationships with medical experts that are not biased in favor of an employer and could work to get you an accurate assessment of impairment rating for Maryland workers.
If you need legal counsel during the rating process, do not delay in selecting a workers' compensation lawyer. Call today to schedule a confidential consultation.