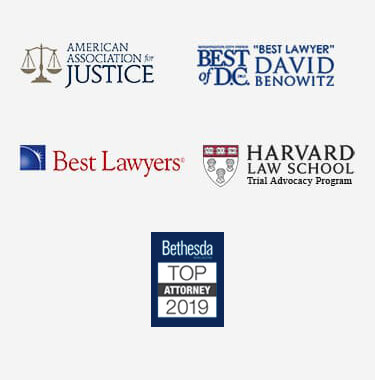 Maryland Utility Worker Accidents Lawyer
Utility workers can be found working in neighborhoods across the country every day, and without them, there would be no electricity, gas, cable, or water. Their services are truly indispensable, but unfortunately, due to the nature of their job, utility workers are often at risk of injury, and in the most extreme cases, death.
If you are a utility worker who was hurt on the job, or your loved one was a utility worker who was killed on the job, you may be able to file a lawsuit against the responsible party. You deserve compensation for your pain, but if you do not take the time to file a legal claim, you may not be able to claim the compensation you and your family need.
Contact a Maryland utility worker accidents lawyer if you need help with your claim today. Let a seasoned workers' compensation attorney help you recover the damages you deserve.
Common Utility Worker Accidents
Whether you were hit by a utility truck or you are a utility worker who fell from a crane, you may be able to obtain compensation for your injuries. Utility workers often work at great heights around unsafe objects that are prone to explosion or highly flammable. Professional utility workers are often at risk of injury from the following accidents:
Electrocution
Cut cables (during excavation)
Improperly grounded wires
Low-hanging wires
Punctured gas lines
Falls
Utility workers need the support of their employers to avoid accidents. This support involves receiving proper training and safety equipment. Without this support, they can be in a significant amount of danger.
Worker's Compensation vs. Employee Lawsuits
If a utility worker is injured on the job, more than likely, they will qualify for worker's compensation benefits. These benefits will provide them with 60 to 80 percent of their usual monthly income until they are able to return to work and resume their regular duties. By filing for worker's compensation, injured employees forfeit their right to file a lawsuit against their employer.
Occasionally, employers will dispute the claim of a worker. If this happens, an attorney may need to advocate on behalf of the injured worker.
However, if a utility worker believes their accident was caused by the gross negligence of their employer or another worker, they may be able to file a lawsuit for compensation. Lawsuits involving employers can be complex and carry on for years, even with a sufficient amount of evidence.
Large employers will also probably hire their own lawyers to defend them. Without a skilled Maryland utility worker accidents lawyer, it may not be possible for an employee to win their case.
Defective Product Lawsuits
In some cases, faulty or poorly manufactured equipment causes utility worker accidents. It is the responsibility of product manufacturers to ensure their products are safe and ready to use. If there is a defect in the design, manufacturing process, production process in general, companies should be held liable if their faulty products cause the death of a utility worker.
Injured employees may be able to file a suit against numerous third-party litigants too, including distributors, retailers, and other parties responsible for selling a faulty product.
Talk to a Maryland Utility Worker Accidents Attorney Today
If you are a utility worker recovering from an on-the-job injury, you may be weighing your legal options. Considering your options is wise, and with the right legal support, you may be able to obtain the compensation you need to cover your medical bills and living expenses while you recover. You may also be entitled to punitive damages if the court believes your accident is the result of gross negligence.
Talk to a Maryland utility worker accidents lawyer about your injury today.