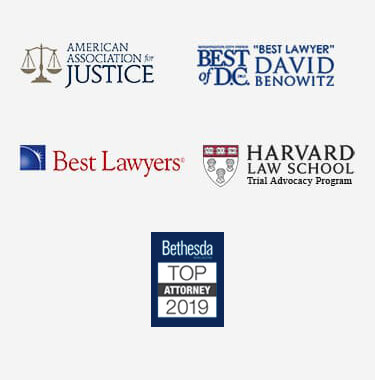 What to do After a Work Accident in Maryland
There are specific steps that you must take following a work accident in Maryland to preserve your claim and increase your chances for success. These involving informing your supervisor about the injury and following through with all necessary medical care. If you take these steps, you can decrease the chances of an insurance company denying your workers' compensation claim and increase the odds of making a full recovery. Call a seasoned lawyer to learn more about what to do after a work accident in Maryland.
Notifying Employers About a Work Accident
One key requirement of workers' compensation claims in Maryland is a causal connection between an employee's injury and their job duties. In fact, a failure to prove this connection is the most common reason for insurance companies to deny a claim.
The best way to preserve a claim is to provide a supervisor with notice concerning the incident that led to the injury. This includes both sudden accidents that result in injuries and debilitating conditions that accumulate over time.
A letter containing the step-by-step timeline of how the injury occurred and the resulting injury is sufficient. According to the Maryland Code, Labor and Employment §9-704, there is a time limit of ten days following the accident to complete this step.
The next requirement is to file a claim with the Maryland Workers' Compensation Commission. The Commission will then take the claim the rest of the way through the employer's insurance carrier.
Obtaining all Necessary Medical Care
One of the main benefits of workers' compensation insurance is the providing of medical care at no cost to the worker. Under the Maryland Code, Labor and Employment §9-660, this includes:
Medical, surgical, or other treatment
Hospital and nursing care
Medications
Crutches or other mobility aids
Prosthetic limbs
Furthermore, this care is available for the length that a doctor deems necessary, and an employee has the right to choose their own medical providers.
Not only is this care essential to make a recovery, but it is also vital to a workers' compensation claim for cash benefits. The treating doctors provide their opinions to the insurance companies as to the extent of an employee's injury. If a worker does not attend all appointments, this may signal to a doctor that the condition is not that serious or that the entire claim is illegitimate. Following all doctor recommendations and attending all appointments is another part of what to do after a Maryland work injury.
Knowing What to Do After a Maryland Workplace Injury is Essential to Pursuing a Proper Claim
Both employers and workers have obligations under Maryland workers' compensation laws. To give yourself the best chance of receiving a fair workers' compensation benefits package, it is necessary to follow these rules.
The first is to notify all the relevant parties about the injury. This includes filing a notice with your employer no more than ten days following the accident. Next, you need to inform the Maryland Workers' Compensation Commission about the incident through the online portal.
Following this process will allow you to receive all the medical care you need to make a recovery. Attending these sessions is a part of getting better, but also serves to memorialize the extent and severity of your injury. This is essential to obtaining full payments for your losses from the insurance company. Contact an attorney today to learn more about what to do following a work accident in Maryland.