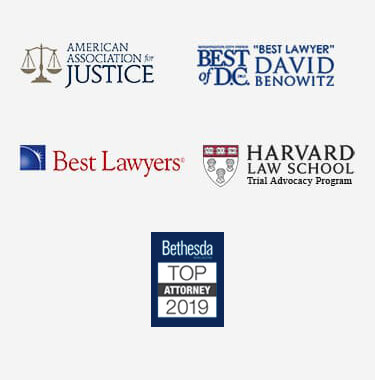 Baltimore Wrongful Death Lawyer
Maryland laws protect victims of negligence and wrongdoing. A victim who can prove injury occurred as a direct result of negligence is entitled to recover compensation from the person, company, or government agency that was at fault.  Victims are entitled to be "made whole," or fully compensated for economic and non-financial damage.
In some tragic cases, a victim does not survive a motor vehicle accident, medical malpractice, slip and fall, or other injury cause. When a victim is killed, a wrongful death action may be brought for the benefit of the spouse, parent, or child of the person who is deceased.  A Baltimore wrongful death lawyer can provide legal representation with the goal of recovering financial compensation for unspeakable losses. Contact a Baltimore injury lawyer today for a free consultation.
Baltimore Wrongful Death Laws
The Maryland Code of Courts and Judicial Proceedings addresses wrongful death claims in Title 3, Subtitle 9.
Code Section 3-902 indicates that legal action may be brought against "a person whose wrongful act causes the death of another."  If the person who committed the wrongful act dies before a lawsuit can commence, a cause of action can be brought against the responsible party's estate.
The different types of wrongful acts that can lead to a claim of wrongful death are listed in Code Section 3-901. Wrongful acts could include:
An action
Neglect
Default
A felonious act
When a wrongful death claim is made, the actions (and omissions) of the defendant are considered in order to determine if the defendant violated any safety laws or failed to live up to a legal obligation, such as an obligation to provide professional medical services or to drive safely.  A breach of an obligation gives rise to liability for wrongful death.
Filing a Claim for Wrongful Death
A claim for wrongful death damages must be filed within three years from the date of the death according to Code Section 5-101.
Actions for wrongful death must be brought to obtain damages for close relatives, according to Code Section 3-904.  Spouses and children are the primary parties entitled to damages from a wrongful death claim. However, one parent cannot generally file a wrongful death cause of action against the other parent if that other parent caused the child's death.
If no spouse or children qualify to file a wrongful death claim, secondary beneficiaries may pursue legal action. This can include anyone related to the deceased and substantially dependent upon him for support.
How a Baltimore Wrongful Death Lawyer Can Help
A Baltimore wrongful death lawyer can help pursue a wrongful death claim.  An attorney can provide assistance in proving that negligence, a wrongful action, or any failure to live up to a legal obligation was the direct cause of the victim's death. Common situations that can result in a wrongful death claim include:
Medical negligence
Motor vehicle collisions
Bicycle accidents
Pedestrian collisions
Negligent security
Falls or dangerous conditions on property
Animal attacks
Dangerous products
Many wrongful death claims settle without a jury trial, and a Baltimore wrongful death lawyer can help negotiate a payout for you that compensates you for losses.  If your case goes to court, it is your burden to prove the defendant caused the death and that you are entitled to damages. Your attorney will help you present evidence and put together your case.
To learn more, contact a Baltimore wrongful death lawyer today to get started on your claim for damages.