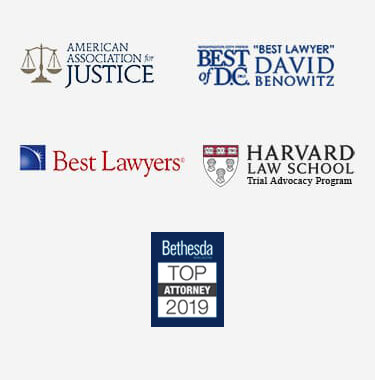 Baltimore Workers' Compensation Lawyer
On-the-job injuries can have a large physical and financial impact on employees. It may be difficult for workers to sustain themselves, especially if their injuries leave them unable to continue working. Fortunately, employees are permitted to file for workers' compensation benefits in these situations.
Workers' compensation provides injured workers with a portion of their monthly income until they are able to return to work and resume their regular duties or available light duties. The process of obtaining benefits can be difficult without a skilled personal injury attorney by your side. Get in touch with a Baltimore workers' compensation lawyer today for assistance with your potential claim.
What is Workers' Compensation?
Workers' compensation is an insurance program all employers with a certain number of employees must purchase. When a worker is injured on the job, the insurance company provides the employee with a portion of their monthly income until they are ready to return to work. Benefits often also cover any medical bills related to the injury.
Workers' compensation benefits both employees and employers. Workers' compensation benefits employees by providing a financial safety net in the event of an on-the-job injury. The insurance program also benefits employers, as employees cannot take legal action after accepting a settlement. A lawyer who focuses on workers' compensation cases could provide further explanation about this type of insurance.
Injuries and Diseases Covered Under Workers' Compensation
It is important to note that workers' compensation is a "no-fault" program. This means benefits may be offered to any employee who is injured on the job, even those responsible for their own injuries. Workers' compensation may also cover employees experiencing:
Injuries that occur off the clock or during breaks
Preexisting conditions aggravated by the work environment
Injuries resulting from mental or psychological strain
Diseases caused by the work environment itself, such as lung cancer
There are some cases in which an employee may not be able to collect benefits. Employees whose injuries are the result of intoxication or drug use may not be permitted to receive compensation.
Additionally, employees who deliberately injure themselves may be ineligible for benefits. A skilled local attorney could determine if an employee could collect workers' compensation.
Potential Reasons for the Denial of a Claim in Maryland
Not all workers' compensation claims will be approved, as insurance companies have the right to deny a claim. One of the most common reasons for denial is a failure to meet the filing or application requirements.
Employees only have a limited amount of time after an injury to file a claim. A worker may not file after they have quit the job or been laid-off. Missing a deadline may lead to the denial of a claim.
Another common reason for a denial is disagreement about the cause of the injury. If the insurance company does not believe the employee's damages are a result of their employment, they may refuse to give that worker benefits. If a worker receives a denial, they may need to hire a workers' compensation lawyer to help them file an appeal.
Call a Baltimore Workers' Compensation Attorney Today
If you need help with your workers' compensation claim or if your claim has been denied, an attorney at our firm may be able to assist you. Contact a Baltimore workers' compensation lawyer could improve your chances of obtaining the benefits you deserve.