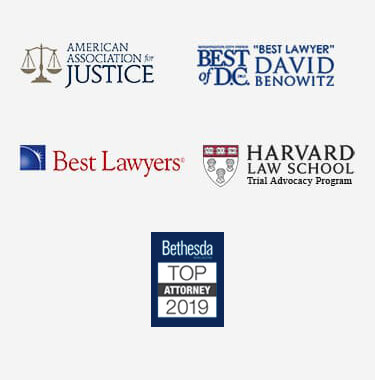 Baltimore Truck Accident Lawyer
According to federal law, tractor-trailers traveling on interstate highways can weigh up to 80,000 pounds, which is about the size of a bulldozer. If you can imagine a piece of heavy construction equipment impacting a car at 70 miles per hour, you probably have a good idea of the horrific damage a truck driver can cause when they recklessly operate their vehicle.
Although truck accidents cause hundreds of avoidable injuries every year, obtaining the compensation you deserve after this kind of incident could be complicated without the support of an experienced personal injury attorney. Working with a seasoned Baltimore truck accident lawyer could afford you the best chance of a favorable case outcome to get your life back on track.
Who is Responsible for a Truck Crash?
Part of what makes truck accident claims so complex is that it is not always clear who is legally responsible for a crash. Certainly, a truck driver who causes a collision by violating traffic laws, driving while tired, or simply not paying attention to nearby vehicles can be considered negligent. However, few people have the financial means to personally pay for the potentially life-altering harm that their negligent actions caused.
Fortunately, it is possible to hold trucking companies vicariously liable for negligent acts committed by their employees in Baltimore. For example, if a trucking company failed to provide appropriate training, did not hire knowledgeable drivers, or forced drivers to disobey federal trucking regulations to save money, they may bear responsibility for a crash. In this case, a legal representative could help a wreck victim recover more compensation than they would have received from the trucker alone.
In other situations, the fault might lie partially or primarily with someone indirectly involved in a collision, including a mechanic who failed to replace a truck's faulty brakes, or a manufacturer that provided defective truck parts. A dedicated attorney could determine who bears responsibility for a tractor-trailer crash and take appropriate action against them on a claimant's behalf.
Recoverable Damages in a Truck Collision Claim
Because trucks substantially outweigh standard passenger vehicles, the physical, financial, and psychological consequences of tractor-trailer accidents are often severe. In many cases, economic recovery after these collisions must account for both past and future losses, including:
Lost quality of life
Physical pain and suffering
Personal vehicle replacement and property damage
Costs of future rehabilitative care
Psychological and emotional trauma
Emergency medical treatment expenses
Lost wages and diminished long-term earning capacity
Support from a knowledgeable lawyer in Baltimore could be essential to identifying a person's damages and demanding appropriate compensation for all their accident-related expenses.
Contact an Experienced Truck Accident Attorney in Baltimore Today
Truck accidents can result in injuries and losses that fundamentally alter the course of a crash victim's life. Sadly, even financial recovery can only do so much to limit the long-term impact of those damages. However, pursuing compensation in a civil lawsuit could help you obtain quality medical care and provide financial stability to you and your family following a serious accident.
A Baltimore truck accident lawyer could be a dependable ally from start to finish of your legal proceedings, whether in or out of the courtroom. Call today to discuss your options and get started on your claim for damages.