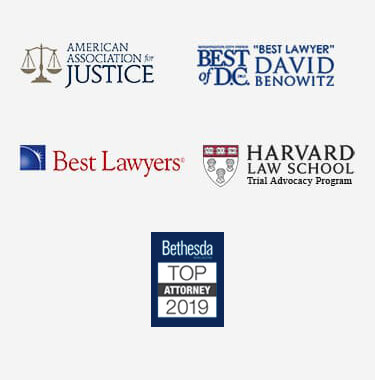 Baltimore Defective Products Lawyer
Whether you do your shopping online or at brick-and-mortar stores, you have a right to expect the products you are buying to be reasonably safe. When the negligence of a manufacturer or seller of goods directly leads to you suffering harm from an unreasonably dangerous consumer product, you could hold them accountable for your ensuing losses through a civil lawsuit or settlement demand.
Depending on the circumstances, a product liability case can proceed in a number of ways—so it is especially important to have a qualified personal injury attorney representing you throughout such a claim. Once retained, your dedicated Baltimore defective products lawyer could help you construct the strongest possible claim and demand the maximum restitution available under state law.
Common Types of Defective Products
Virtually any product on the market can cause you to suffer injury if there is a defect, however, a great number of defective products cases arise out of the same type of products including:
Dangerous medical devices
Drugs with unexpected side effects
Defective motor vehicles
Unsafe toys
Faulty equipment and machinery
A Baltimore dangerous products lawyer can assist with all types of claims after you are hurt by a product defect. Your attorney can represent you in trial or negotiate on your behalf to help you reach a settlement and recover compensation outside of court. To learn more, contact an attorney for help today.
How To File Suit Over Injuries Caused by Faulty Products
As a Baltimore product liability attorney can explain, there are three legal theories a prospective plaintiff can build a defective product suit on. The most straightforward option is to file a suit based on negligence, which entails proving a specific careless act by the manufacturer or seller directly led to an otherwise safe product becoming damaged and unsafe.
Another option is to sue the manufacturer for injuries caused by a defect in a product's design, manufacture, or marketing. To prove this type of claim, a plaintiff must show:
The qualifying defect was unreasonably dangerous
The defect existed when the product left the manufacturer's direct control
The product's condition was relatively unchanged between when it left the manufacturer and when the plaintiff used it
The product's defect was the direct cause of the plaintiff's injuries
Finally, it may be possible to sue a product manufacturer for breaching a warranty and thereby violating contract law. A plaintiff can base such a claim on the manufacturer's explicit or implicit negligence: either the manufacturer breached an expressed warranty, where it failed to live up to an explicit promise about a product's functionality; or it breached an implicit warranty regarding the product's overall safety and quality.
Potential Limits on Civil Recovery
A successful lawsuit against a product manufacturer or seller could secure financial compensation for both economic and non-economic repercussions of an injury caused by the defective product. However, Due to Maryland's pure contributory negligence standard for personal injury cases, any plaintiff found partially responsible for causing or exacerbating injuries they sustained while using a defective product may be ineligible to recover any compensation at all. A seasoned defective products lawyer in Baltimore can review the applicable rules and regulations in detail during a private consultation.
Speak With a Baltimore Defective Products Attorney About Your Options
Defective product litigation is rarely a simple endeavor, especially if you are trying to receive compensation from a large manufacturing corporation that operates in multiple states and countries. Fortunately, assistance is available from committed legal professionals who know the ins and outs of claims like this and can work diligently to pursue a positive result for you.
A conversation with a Baltimore defective products lawyer could provide much-needed answers to your questions and concerns. Call today to schedule a meeting.