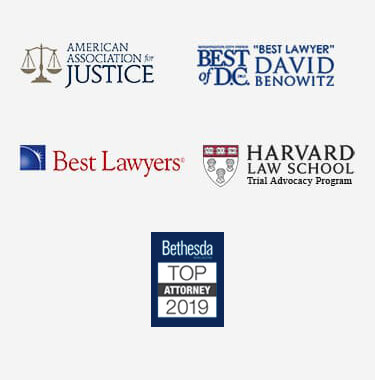 Baltimore Boat Accident Lawyer
Baltimore's proximity to the Patapsco River and Chesapeake Bay makes it one of the most popular places for maritime activity on the East Coast, which unfortunately means accidents involving boats are far from uncommon here. To make matters worse, Maryland state law makes pursuing civil compensation after a boat accident a challenge, especially if you try to file suit or negotiate for a fair settlement by yourself.
When you are hurt in a maritime accident caused by another person's negligence, contacting a Baltimore boat accident lawyer should be your top priority. Once retained, your qualified personal injury attorney will work tenaciously on your behalf to secure the restitution you deserve while also helping you navigate the legal and procedural roadblocks that could otherwise hinder your recovery.
Establishing Fault for a Water Vessel Collision
While "limited tort" car insurance policies may prohibit people from filing suit immediately after wrecks (except in situations involving debilitating and long-lasting injuries), boat accidents in Maryland are not subject to the same "no-fault" approach. To receive compensation, though, anyone seeking civil recovery after a boat accident must prove the incident was directly caused by the negligence of at least one other person involved.
In practice, this means establishing that the named defendant(s) owed an explicit or implicit duty to act reasonably around the plaintiff; subsequently violated that duty through some careless act; and caused a physical injury that required professional medical care. Actionable breaches of duty in this context can range from acts that are not only overtly illegal—such as exceeding the speed limit for a specific waterway or boating while intoxicated—to flagrantly careless acts such as failing to pay attention to surrounding vessels.
Crucially, Maryland courts take a strict contributory negligence approach that prohibits any amount of civil recovery by individuals who bear partial fault for an accident—in many instances, plaintiffs must show they bear no fault whatsoever for causing or worsening their own accident-related injuries. A knowledgeable Baltimore boat accident attorney can provide guidance about how certain rules and restrictions might affect recovery in a particular situation.
Recovering for All Available Damages
Someone pursuing a comprehensive civil claim following a maritime accident in Baltimore can demand restitution for both past and future consequences of the incident, regardless of whether those consequences are economic or non-economic in nature. Specific damages that a boat collision lawyer in Baltimore could help incorporate into a claim include:
Emergency medical bills
Lost work wages or earning capacity
Personal property damage, including vessel repair or replacement costs
Physical pain and suffering
Emotional or psychological trauma
Lost quality of life
Importantly, though, Maryland Code, Courts and Judicial Proceedings Article § 5-101 sets a three-year filing period for boat accident claims, beginning from the date of the initial accident in most situations. The filing period applies to all claims, regardless of how long-lasting or extensive the injuries.
Get in Touch With a Baltimore Boat Accident Attorney Today
Pursuing fair financial compensation following a serious boat collision or other accident on the water is rarely a simple endeavor. Even if you have conclusive evidence that someone else is 100 percent to blame, converting that evidence into a successful outcome in settlement negotiations or civil court can require guidance from a skilled legal professional.
A seasoned Baltimore boat accident lawyer could provide the custom-tailored support you need to effectively pursue the compensation you deserve. Call today to schedule a meeting.