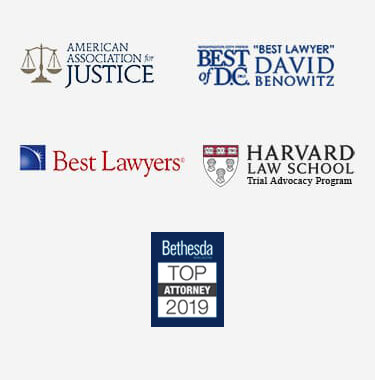 Baltimore Car Accident Lawyer
As a major metropolitan hub in Maryland that hosts a number of universities, businesses, and sports teams, there is always the potential for involvement in a car accident when people visit Baltimore. If someone does get into a car accident due to another person's negligence, it is very important to speak to a Baltimore car accident attorney to discuss filing a claim. Doing so will help you hold the other party responsible for any injuries or damages you may have suffered as a result. An experienced Baltimore injury lawyer will be able to guide you through the claims process with clarity and patience.
Filing a Car Accident Claim in Baltimore
There are a variety of factors that can cause a car accident. A person might not know the exact reason for the car accident and thus, knowing what to do after a car accident can be difficult. This is why contacting an experienced Baltimore car accident attorney is important. They will advise you on next steps, and how to file a claim, as well as advise you on what common mistakes to avoid making.
The term "filing a claim" can be confusing for many people. In law, filing a claim, refers to telling someone that a civil complaint has been filed with the courthouse in Baltimore. An experienced Baltimore car accident attorney will be able to inform you on how the claim process is handled.
A claim is filed in Baltimore by filing a civil complaint at the courthouse. One important step an attorney will take before filing an action is investigating the claim. Each claim is unique and has individual factors that should be considered before a claim is filed. Likewise, each injured person has unique medical history and should be fully evaluated in order to advise them of any potential issues that may come up during the course of litigation.
Initially, a Baltimore car accident attorney's office will make contact with the at-fault party's insurance company to try and negotiate a settlement of a claim before a lawsuit is filed. If they are not able to settle the claim then a lawsuit should be filed in the particular county where the accident occurred. Once that lawsuit is filed, the case is on track to be litigated and will either be settled short of trial or will be finalized through a trial.
Where to File a Claim
Baltimore is divided into Baltimore City and Baltimore County. Baltimore City has both the District Court of Maryland for Baltimore City as well as the Circuit Court of Baltimore City, Maryland. Likewise, Baltimore County consists of two courts, the District Court of Maryland for Baltimore County and the Circuit Court for Baltimore County, Maryland. Each district court is a court of limited jurisdiction with a maximum of $30,000 available in civil cases for recovery. District court cases do not allow for trials by a jury and they typically have limited methods of discovery.
Circuit court cases in both Baltimore City and Baltimore County allow for cases to be tried by a jury and do not have a jurisdictional cap under recovery of damages, but instead have statutory caps on the recovery of non-economic damages.
What Happens After Filing a Claim
Someone is not required to keep suing the defendant once an action is filed, but in order to properly dismiss the case, this will likely be required with the consent of the defense. Additionally, the person should understand that once a case is filed and the case is dismissed, they may be prohibited from bringing that case again in the future. If an injured person ever wants to stop litigation, what they are actually talking about is dismissing the case. If they choose to dismiss the case, they should understand that that injured person may not be able to revive the injured case or bring another lawsuit again in the future. They should consult their Baltimore car accident lawyer and discuss the ramifications of stopping litigation in full detail before they decide if that's the route they want to take.
Right to Negotiate Out of Court
Just because a lawsuit is filed does not mean someone forfeits the right to negotiate a settlement out of court. Once a lawsuit is filed, the case can sometimes take on a different perspective and there are different people handling the claim on behalf of the defense, so the negotiations are slightly different once a lawsuit is filed. However, there is nothing about a lawsuit that prevents a person from negotiating a settlement outside of court.