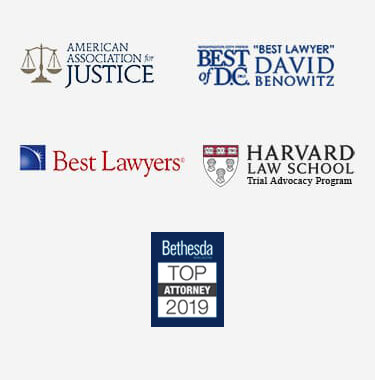 Baltimore Dog Bite Lawyer
While well-trained dogs can be friendly and dependable companions, dogs without proper training—or any dog that feels threatened in any way—can be dangerous to people and other animals. Bites from small dogs can result in deep lacerations and possibly life-threatening infections, and the jaws of larger breeds can be strong enough to tear through muscles and even fracture bones.
Needless to say, being bitten by a dog can cause substantial and long-lasting losses—which is why filing suit against a dog's owner after such an incident may be something worth discussing with an experienced personal injury attorney. A Baltimore dog bite lawyer could provide essential advice and assistance through every stage of the legal process, working tirelessly on your behalf to maximize available compensation.
Strict Liability Versus Negligence in Dog Bite Claims
Dog bite lawsuits in Maryland can proceed a few different ways, depending on the exact circumstances under which a dog causes injury to another person or animal. The most straightforward type of dog attack case is addressed under Maryland Code, Courts and Judicial Proceedings Article § 3-1901, which states dog owners may be held strictly liable for any property damage, personal injury, or death their dog causes while "running at large."
"Strict liability" in this context means the injured party need only prove the dog belonged to or should have been under the control of the owner, rather than needing to prove a specific negligent act by the dog owner directly allowed or caused the injuries to happen. This strict liability applies equally to injuries stemming from dog bites as well as from anything else a dog does while running at large, such as jumping on someone and knocking them down.
However, dog owners cannot be held strictly liable under this statute for bites or attacks if:
The injured person was committing or attempting to commit any crime on the dog owner's property or against any other person at the time of the bite
The injured person was provoking or harassing the dog in any way prior to being attacked
A seasoned Baltimore dog bite attorney could help pursue a claim based on strict liability. Alternatively, they could help build a case based on negligence, if the dog bite stemmed from the owner's failure to properly restrain a dog they knew to be dangerous from one or more previous aggressive incidents.
Recovering Comprehensively Within Filing Deadlines
Whether a dog attack claim is built around traditional negligence or strict liability, a dog owner found liable for damage caused by their pet's aggressive actions may be held accountable to pay for all consequences of those actions, both past and future. This includes economic damages, such as medical expenses and personal property damage, as well as non-economic forms of harm, such as physical pain and long-term psychological trauma.
The consequences of a dog bite may last for years or decades; however, Md. Code, Courts and Judicial Proceedings Art. § 5-101 gives prospective plaintiffs a maximum of three years after sustaining injury to begin any civil litigation. Constructing a comprehensive and compelling claim within this time limit is much easier with support of a knowledgeable dog attack lawyer in Baltimore.
A Baltimore Dog Bite Attorney Could Help You Seek Damages
Their reputation as "man's best friend" notwithstanding, dogs that are not properly controlled by their owners can and do cause substantial harm to other people and domesticated pets. When they do, civil litigation against the offending animal's owner may be the best way for affected people to recover financially from the effects this traumatic experience may have on their lives.
A conversation with a Baltimore dog bite lawyer could help you decide which course of action is best for your specific situation. Schedule a consultation by calling today.