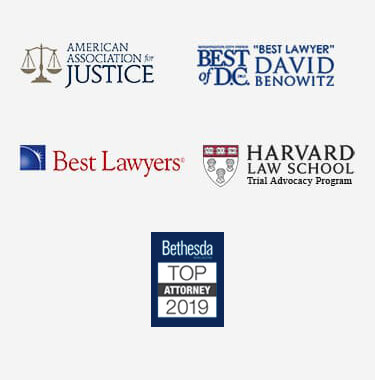 Baltimore Pedestrian Accident Lawyer
Every year, hundreds of pedestrians across the state suffer life-changing physical injuries because a motor vehicle driver failed to act responsibly around them. When these accidents occur, the prospect of pursuing a personal injury lawsuit against the person responsible can be daunting, especially if you have never filed a civil claim in the past.
Fortunately, help is available from a tenacious personal injury attorney who has helped other people like you seek fair case results. Working with a Baltimore pedestrian accident lawyer could help improve your odds of establishing liability for your accident and recovering the total value of all your ensuing damages.
Common Injuries and Losses Resulting from Pedestrian Crashes
Even at low speeds, accidents that occur when a motor vehicle hits a pedestrian are likely to result in debilitating injuries for the person on foot. Unfortunately, pedestrian accident victims are often lucky if they leave an accident scene with "minor" injuries like lacerations, ligament tears, or bone fractures. In more severe pedestrian accidents, catastrophic injuries, including brain damage, spinal cord trauma, internal organ damage, and even limb amputation may permanently change the course of a walker or jogger's life.
Because the physical harm sustained in a pedestrian crash is usually so severe, the financial and emotional consequences are also likely to be substantial. As an experienced attorney in Baltimore could explain, injured pedestrians often find themselves dealing with costly bills for past and future medical treatment, lost income or earning capacity, personal property damage, immense physical pain, and diminished quality of life after a crash.
Possible Obstacles to Financial Recovery After a Pedestrian Crash
Comprehensive financial recovery following a pedestrian accident is possible in many situations, especially for individuals who seek help from dedicated legal counsel. However, numerous procedural roadblocks could impede the pursuit of fair compensation or prevent recovery altogether.
For example, Maryland is one of only five U.S. states and territories that still adheres to a pure contributory fault standard in personal injury litigation. Under this standard, any percentage of fault assigned to a plaintiff for causing or worsening their own injuries disqualifies them from obtaining any civil restitution for harm, even if someone else is still primarily to blame.
Furthermore, Maryland Code, Courts & Judicial Proceedings §5-101 generally allows a maximum of three years after a pedestrian accident occurs for an injured party to file a lawsuit. Failing to adhere to file within this deadline will likely result in a plaintiff's case being time-barred, leaving them with no recourse for the harm they sustained. Following these procedures could become complex when healing from physical and emotional injuries, but a knowledgeable attorney in Baltimore could ensure that a plaintiff's claim is filed in accordance with state law.
A Baltimore Pedestrian Accident Attorney Could Help
While effective civil litigation after a pedestrian accident might be crucial to protecting an injured person's future, there is no guarantee of success with this type of personal injury claim. However, support from a knowledgeable legal professional can increase your chances of a successful case outcome, no matter what procedural obstacles you might face.
A Baltimore pedestrian accident lawyer can explain your options and offer guidance about what steps to take next during a private consultation. Begin filing your civil claim by scheduling a meeting with a legal team member today.