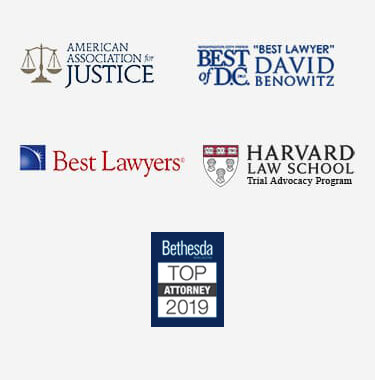 Baltimore Slip and Fall Lawyer
Slipping and falling down may seem like a minor accident, however it can cause extensive and impactful injuries. The reality is that falls are the single leading cause of traumatic brain injury according to the Centers for Disease Control and Prevention. The Mayo Clinic also reports that falls cause more than 1/4 of all injuries to the spinal cord.
Fall injuries are not to be taken lightly, and you need to know your rights if you or someone you love was hurt in a slip and fall. A Baltimore slip and fall lawyer can advise you of your options, help you to file a personal injury or wrongful death claim, and fight to get you compensation for losses after a slip and fall. Consult with an injury attorney in Baltimore today to learn more.
Baltimore Laws on Slip and Fall Accidents
Victims of a slip and fall may pursue a claim for compensation against the owner of the property where the fall accident took place. If the property was rented and the renter was responsible for maintenance and upkeep, the claim may be made against the renter.
To obtain compensation after a fall, the victim must prove the owner or renter failed to fulfill a legal duty to safely maintain the property before inviting visitors onto it. The failure to fix hazardous property conditions, or to warn guests that those conditions exist, must also have been the direct cause of the fall.
The specific nature of the duty the property owner or renter owes to visitors depends upon why the visitors were on the property. Guests are classified into different categories including:
Invitees, who are owed the highest duty of care.
Licensees, who are owed an intermediate duty of care.
Trespassers, who are owed very limited care.
Invitees are customers and clients who come to do business with the property owner or renter, whereas licensees are casual visitors like friends and neighbors. Trespassers are people who come onto the property without invitation; there are limited circumstances under which a trespasser may file a slip and fall claim for compensation.
A Baltimore slip and fall lawyer will help you to determine if you may have a case after considering why you were on the property and what caused your fall to occur.
Compensation for a Slip and Fall in Baltimore
Most owners and renters have property insurance, so it is an insurance company that will pay damages when a fall occurs.
Insurers may try to settle your slip and fall claim, which involves paying a set amount of compensation in exchange for release of further liability.  If your claim does not settle, you will go to court and must prove your right to compensation for medical costs wage losses, pain and suffering, emotional distress, or wrongful death losses.
There is a damage cap for non-economic losses including for pain and suffering or the loss of a loved one's companionship. Maryland Code Section 11-108 outlines the rules for how much can be paid out for non-economic losses. The amount increases annually.
How a Baltimore Slip and Fall Lawyer Can Help
Victims of a fall injury should not trust that an insurer will be fair in evaluating a damage claim or negotiating for a settlement. A Baltimore slip and fall lawyer can deal with the insurer on your behalf and review any offers of settlement to advise you on whether you are being fairly compensated. Your attorney can also present your case to a jury if your claim is to be decided in court.
To learn more about how an attorney can help, contact a Baltimore slip and fall lawyer today.