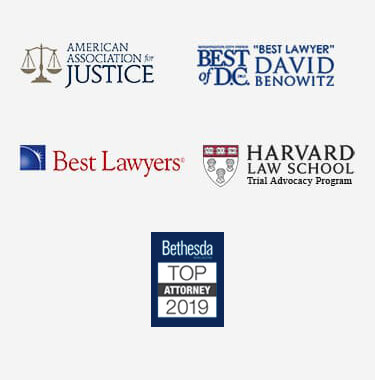 Maryland Supermarket Injury Lawyer
If you have been hurt while shopping at a grocery store, a Maryland supermarket injury lawyer can help you seek compensation for your injuries, which may be quite serious.  In fact, the Centers for Disease Control and Prevention report that between 20 and 30 percent of people injured in slip and falls– the most common supermarket accident – suffer moderate to severe injuries like hip fractures, traumatic brain injuries, and lacerations.
If the supermarket's policies or practices were unsafe and created conditions that caused your injury, you are entitled to receive compensation to cover the cost of your medical bills, lost wages, and pain and suffering. Consult with a Maryland premises liability lawyer today to discuss your claim.
Common Types of Supermarket Injuries
There are several different ways a person can become injured while shopping in a grocery store. The most common supermarket injury is a slip and fall accident, in which wet, slippery, cluttered or poorly maintained floors or stairs cause a customer to slip, trip, or fall. Because supermarkets contain so many different products that can create slipping hazards if dropped or broken, customers can easily lose their footing on a piece of smashed produce, a shattered jar of spaghetti sauce, or a spilled drink from the refreshment bar. They can also slip on ice or mud tracked in by other customers.
Yet while accidents do happen, supermarkets have a duty to maintain safe premises and clean up dangerous spills as soon as they are – or should have been – discovered. If you slipped in a spill that had been on the ground an unreasonably long time, or on freshly mopped floors that lacked an adequate warning sign, your Maryland supermarket injury attorney can argue that you be compensated for your injuries.
Like other property owners, supermarkets have a duty to keep their premises in good repair. If the supermarket is aware of a hazard – e.g., rugs that are not properly affixed to the ground, walkways that are icy, flooring tiles that are loose on the property — but does not take adequate steps to remove it and create a safe environment for customers, your Maryland supermarket injury lawyer may be able to establish that the supermarket's negligence caused your injuries.
Shopping cart injuries also frequently occur at supermarkets. Shopping carts that are not properly maintained can have sharp metal pieces or loose parts that create choking hazards for small children, or they may tip over too easily or lack proper instructions for parents who want to safely place their child in the seating compartment. Both the manufacturer of the shopping cart and the supermarket itself could potentially be held responsible for injuries caused to you or your child by the cart's poor design or condition. Your Maryland supermarket injury lawyer can investigate the details of your accident and determine who may have been responsible.
Speak with a MD Supermarket Injury Lawyer
If you were hurt while shopping, a Maryland supermarket injury lawyer can review your case and potentially help you pursue a damage award from the party whose harmful actions or negligence caused your injuries. Supermarkets host numerous customers on a daily basis, and those shoppers have a right to expect that the store management will do their best to ensure a safe environment. If your grocery store or supermarket failed to live up to the accepted safety standards, your Maryland supermarket injury lawyer can help you pursue a claim to receive compensation for your injuries and deter the store from acting in a similarly negligent or reckless manner in the future.