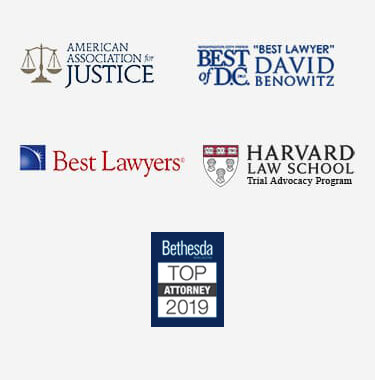 Maryland Parking Lot Accident Lawyer
Call a Maryland parking lot accident lawyer if you have suffered injuries while in a parking lot. Whether you slipped and fell, were assaulted, or became involved in a parking lot crash, you may have a legal right to recover compensation.  It is important to determine if there is someone to blame for your injuries who you can make a claim against. A premises liability lawyer in MD with experience in parking lot accident cases can review the circumstances of your accident and help you move forward if you have a viable claim.
Benefits of a Maryland Parking Lot Accident Lawyer 
A parking lot accident can lead to a personal injury, wrongful death or a survival action case. Several types of accidents can occur in a parking lot such as slip and fall over snow & ice, slip and fall over broken cracked or dilapidated pavement. You may even be struck by another vehicle. There are many possible individuals and businesses who could be responsible and many legal arguments you can make as you seek compensation. An attorney will help you to develop the right strategy so you can maximize your chance of getting all losses covered.
Wrongful death and survival action cases after parking lot accidents ensure that surviving family members are compensated for loss of their relationship with the deceased, as well as for financial losses. A parking lot accident lawyer in Maryland will help to get burial expenses paid, as well as lost earnings when someone's working life is cut short by an accident in a parking lot.
Personal injury claims can result in compensation for pain, emotional stress, earning potential that is lost, and medical expenditures.  If you can prove that you or your loved one was free from fault and any person or company was negligent or failed to live up to a duty, you should be compensated if this failure caused the parking lot accident to occur. Your attorney can help you find expert and eyewitnesses, as well as other evidence in your parking lot accident case.
Know Your Rights After an Maryland Parking Lot Accident
You have the right to be "made whole" after a parking lot accident, so you should be fully compensated for the harm the accident caused you to experience.  This compensation could be provided by:
Property or parking lot owners who failed to ensure that the parking lot was well-maintained, repaired and reasonably safe.
Parking lot operators who did not recognize and respond to security risks.
Drivers who were careless and negligent when backing out of parking spaces or made other mistakes that resulted in accidents.
Poor lighting, debris in walkways, bad design, unsafe driving, and inadequate security are just a few of the different things that can lead to parking lot accidents and resulting injury or wrongful death or survival action claims.
Maintenance records, photos from the scene of the accident, and testimony from witnesses and experts alike can all be used to help you establish the cause of your parking lot accident.
Speak to a Maryland Parking Lot Accident Lawyer
An experienced Maryland parking lot accident attorney will be there to provide you with legal advice as you negotiate a settlement or pursue a court case for compensation when hurt in a parking lot. Give us a call today to learn how we can help with your case.