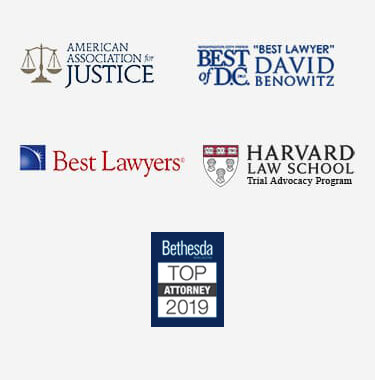 Maryland Premises Liability for Public Property
The liability owed by the property owner for public property versus private property in Maryland is essentially the same. The owner of the property must maintain it in a good and safe manner so that the property can be used for its intended purpose.
If you have been injured due to the lack of such care to the property, you should not suffer without due compensation. Consult with a premises liability attorney to begin preparing a case to help maximize any potential damages you may be entitled to.
Filing a Claim
The manner in which a claim is brought depends on who owns the public property, whether the property is a municipality, county-owned, state-owned, or federally-owed. Each of these types of public property determines how the claim is brought.
Generally, there is a mechanism through a tort claims act that brings forward a premises liability claim for a public property in Maryland. A local government tort claims act pertaining to the state or a federal tort claims act provision dealing with federal property describes how the claim is brought and the circumstances that a person may be compensated due to the negligence of the municipality, county, state, or federal government.
Determining Negligence
The elements of negligence in Maryland are the same for public and private property. However, the duty owed by a local state or federal government is different than the duty owed by a private homeowner.
Therefore, the alleged breach of the duty is strongly evaluated by all persons involved to determine if the case must be local. State and federal governments enjoy a wide range of immunity which can be a factor in evaluating the claim.
Elements of Liability
With premises liability laws pertaining to public properties in Maryland, the issues are the type of property involved; the duty owed by that property owner; and the manner in which the duty was breached.
The issue is, for example, if a public pool is open to the public, then must the municipality, county, state or federal government supply it likewise? Do they supply enough lifeguards? Do the lifeguards have sufficient training? Are they authorized to do their job if someone drowns?
There can be examples of code sections, like a swimming pool, that may be required to have a certain number of lifeguards based upon its size. However, a federal pool, apartment pool, county pool, and a state pool are all different.
When a person is injured in a premises liability accident on public property in Maryland, the complication in such a case is whether the property is being used by the injured person for its intended purpose. This can impact how an individual can recover damages through premises liability for public properties.
Potential Damages
An injured person is entitled to recover economic and non-economic damages in a premises liability case for public property. Economic damages refer to the cost of medical treatment both past and future along with lost wages or any other objective medical expenses incurred as a result of the injuries sustained.
Non-economic damages for a public property premises liability case describe more subjective forms of injuries such as pain and suffering and inconvenience. This form of non-economic damages is evaluated on a case-by-case basis.
If they apply, both damages can be awarded in the same case.
Bar of Recovery
A premises liability for public property case brought against the government can be difficult because essentially all government entities enjoy some form of immunity. Therefore, the requirements of the tort transaction are complied with and the claim may be legally barred.
Likewise, there are defenses of contributory negligence and assumption of risk, even assuming the injured person can establish primary negligence by the premises owner. There are many different factors that can come into play which could bar an injured person from recovery altogether.