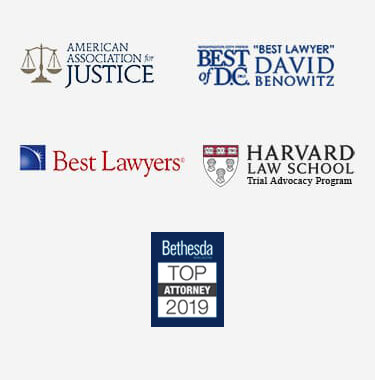 Maryland Lead Paint Attorney
Nearly 40 years ago, the United States banned the use of lead-based paint in housing after determining that chronic exposure to the lead in these paints were causing significant harm. Although lead paint is prohibited from use in housing, it remains in older homes built prior to 1978, and when the paint begins to deteriorate, exposure can cause developmental problems in children and other health problems in adults.
Owners of rental properties are obligated to provide adequate maintenance to minimize lead exposure. If you or your children are suffering health problems, contact a Maryland premises liability lawyer for help with your claim.
About Lead Poisoning
People are most frequently exposed to lead in the paint in older homes, but lead exposure can also result from toys and toy jewelry containing lead or lead paint, water pipes containing lead, stained glass, and even certain imported candies.
By far, the most common type of exposure is lead paint exposure in older homes, apartments, and rentals. Often, those at greatest risk are children living in older rentals that are poorly maintained. As the paint flakes or chips from the walls, children and adults may breathe the dust of the lead paint, and small children may ingest paint chips. Lead paint can also cause birth defects and developmental issues in utero when a pregnant woman is exposed to lead paint.
Lead can affect virtually every organ and system in the body, and lead exposure has been tied to ADD and ADHD in children. Other symptoms of lead exposure include the following:
Brain and central nervous system damage, nerve disorders
Delayed growth
Digestive problems
Headaches, muscle pain, joint pain
Hearing problems
High blood pressure
Learning and behavioral issues
Pregnancy difficulties
Problems with memory and concentration
Reproductive problems
If you or your children suffer from any of these health conditions or medical issues, and you live in a home or apartment built prior to 1978, you could be exhibiting symptoms of lead exposure. Contact a lead paint attorney for more information about lead exposure and to find out whether you may have a claim against the property owner.
Working with a Lead Poisoning Lawyer in Maryland
When you schedule a free consultation with a lead paint lawyer in Maryland, he or she will listen carefully to the symptoms you describe and the difficulties your child faces due to lead exposure. He or she will ask pertinent questions about your child's home or environment, including the age of the home and whether or not you or your child have been present during the renovation of an older home.
If you or your child has been diagnosed with lead poisoning, or if your attorney advises medical testing to confirm lead exposure, you may be able to obtain financial compensation for medical bills and other losses, including loss of income or earning potential if lead exposure creates a disability making it difficult or impossible to gain meaningful employment.
Talking with a lawyer about your possible lead paint lawsuit is free and confidential. You have nothing to lose in seeking someone to help you and your child get financial compensation for your suffering. Call to learn more or to schedule your risk-free consultation.