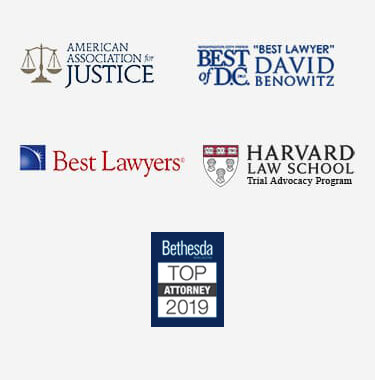 Maryland Fire Accidents Lawyer
Have you recently been hurt in a fire accident that you believe to be the cause of a property owner, a property manager, or a landlord? Unfortunately, burn injuries and other fire-related medical conditions could be severe and could limit your ability to return to work or live your life as you did prior to the accident.
When a fire has claimed most of your property or even the lives of family members, the investigation of the cause could show that a landlord or other property owner was at fault. A compassionate Maryland fire accidents lawyer could help you recover compensation. Reach out to a dedicated attorney.
Fire Burn Injuries
When a fire happens on a piece of property, this incident could give rise to a premises liability cause of action. Any kind of real estate could contain numerous hazards that give rise to a fire, whether it is an apartment building, a piece of public property, a commercial building, or a residence.
Some of the most common sources of fire that could have left a victim with catastrophic injuries include defective household products, fireworks, arson, appliances, and portable heaters, consumer electronics, lighting, poor wiring, and more. A victim might not even know the source of the fire until after the firefighters, insurance company, or investigators have completed a full evaluation of what started the blaze.
Negligence Relating to Victim Compensation
An owner or occupier of the premises typically has a responsibility in Maryland to ensure that the property is reasonably clear of the risk of injuries for anyone who could enter it. This includes diners inside a restaurant, shoppers at a store, and tenants inside an apartment.
In the event that burn injuries or other medical problems were caused by the premises owner's negligence, such as failing to employ functioning smoke detectors, victims could be eligible to recover compensation for their injuries such as lost wages, medical bills, pain and suffering, disfigurement, scarring, loss of enjoyment of life, and more. The extreme nature of burn injuries makes it essential for victims to consider all of their options as soon as possible after being hurt in an accident. A fire accidents lawyer in Maryland could help the injured victim recover the damages they deserve.
Premises liability cases fall under the personal injury statute of limitations in Maryland outlined under the Annotated Code of Maryland Courts and Judicial Proceedings 5-101. This means that a victim of any accident related to a landowner or a property manager's negligence must bring their legal claim no later than three years after the date of the accident. In the wake of attempting to recover from the severe injuries associated with the fire, it could become overwhelming for a victim to sort out all of the relevant legal details. This makes the hiring of an experienced attorney even more important for the family members to understand their rights and what to do next.
Meet with a Maryland Fire Accidents Attorney Today
In the initial consultation, a Maryland fire accidents lawyer could explain to an injured victim or surviving family members the basic concept behind filing a premises liability lawsuit.
An accomplished attorney could evaluate the likely cause of the fire itself and negligent parties in carrying out a thorough investigation of the incident. If you find yourself in the position of attempting to move on from the devastating experience of being seriously injured in a fire, you deserve to have an attorney who could help to make this process easier for you so that you can remain focused on getting the medical attention you need to heal.