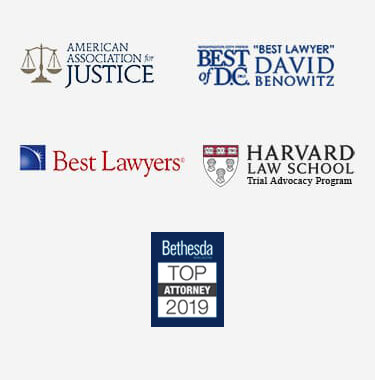 Maryland Swimming Pool Injury Lawyer
A Maryland swimming pool injury lawyer can provide legal advice and representation in situations where accidental drownings and other injuries occur in swimming pools. Whether you were hurt in a public pool or a pool on private property, you may have a legal right to be compensated for losses.
A Maryland attorney with experience handling premises liability cases in Maryland can provide you with advice and assistance pursuing a claim for damages caused by an unsafe swimming pool.
Swimming Pool Accidents
Swimming pool accidents can occur in a number of ways:
A pool without a secure gate could result in young children gaining access to the pool and falling in
Unsafe decking, slippery conditions, and broken or dilapidated tiles can result in slips and falls
Unfortunately, and the most serious of all, failing to hire, train, and employ a sufficient number of trained and qualified lifeguards could result in drowning, near drowning, death or brain and respiratory injury
Because there are many possible causes of swimming pool injuries, it is imperative that an investigation is conducted after the accident to determine who was to blame.  Injuries can range from concussions and broken bones to a drowning death, permanent brain damage or paralysis. The loss can be tremendous and a person needs to do everything they can to get fair compensation.
Premises Liability Cases
Premises liability cases involving a swimming pool typically involve injuries that are sustained as a result of the swimming pool, such as drowning.
The frequency of incidents can vary based upon the type of property involved. The majority of premises liability cases usually involve a commercial pool. The most common instance of injuries with improper use of the pool is when there is a failure to intervene by a responsible person who has a duty to safeguard people using the pool such as lifeguards.
Laws Regarding Safety
There is no swimming pool statutory rule or regulation that would apply typically unless there is some allegation that the lifeguards were improperly trained or not properly certified to do their job.
If the owner belonged to a condominium association and the association states that they have to have a fence around the pool, the owner will typically have a fence. In that case, there is no violation of a code or statute that gives rise to the claim.
Vulnerable Individuals
Pool accidents typically involve some form of drowning where the injured person is deprived of oxygen for an extended period of time which can manifest itself in significant brain damage or death.
People of all ages are susceptible to premises liability injuries involving pools. Young children are especially at risk,  but anyone can be in an accident.
Attractive Nuisance
An attractive nuisance doctrine is a legal theory that pertains to swimming pools in that certain precautions must be taken in order to safeguard a swimming pool from the general public. Typically, it manifests itself in events where children or other people may see a pool and typically want to use it because it is attractive. However, a pool can be a dangerous thing and therefore, certain precautions must be taken in order to prevent certain people from utilizing the pool either unlawfully or improperly.
It is applied very rarely. It is not as common to see swimming pool accident cases in Maryland involving young children that have used the pool and have been injured while using a pool where the attractive nuisance doctrine applies.
Effect of Injuries
The nature of the injuries someone maintains in a swimming pool accident in Maryland does not affect the responsibility of the pool owner. The pool owner has to maintain the property in a safe manner. They cannot have a slippery surface on the deck. It has to conform to the building codes and regulations.
Likewise, if the pool is going to be open to the public, either they need to provide a lifeguard or appropriate signage indicating that people are swimming at their own risk because there is no lifeguard on duty or some other complete understanding of the manner in which the pool is going to be used.
Contacting a Swimming Pool Accident Lawyer
When a swimming pool accident occurs, it is important to determine how the accident occurred and who was responsible. If a property owner or pool operator was negligent or failed to fulfill any legal obligations to keep you safe, that individual or business can be held responsible for the consequences of the carelessness.
A Maryland swimming pool injury attorney can:
Review the facts of the swimming pool accident
Determine who was to blame so you will know who to pursue a case against
Obtain evidence necessary to make a case, including statements of witnesses, photographs from the pool area, and expert witnesses who can testify about how the accident happened
Pursue a claim through a negotiated settlement or lawsuit for personal injury or wrongful death
You should be compensated fully for economic losses from the pool injuries as well as for non-financial damages like pain and suffering from the injuries, loss of quality of life, or lost companionship. An attorney can bring legal experience to the table to help you navigate the civil court system and fight for the compensation you deserve.