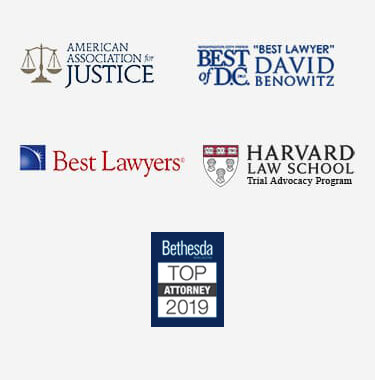 Maryland Premises Liability: Dangerous Property Conditions
Maryland property owners have a responsibility to ensure that their property is safe before inviting visitors onto the premises. Victims who are injured because of dangerous property conditions have a legal right to compensation under premises liability laws and a Maryland premises liability lawyer can help the injured person take legal action.
Accidents are one of the leading causes of death in the state of Maryland. Many accidents occur in public places. Unfortunately, many of these incidents occurred because proper safety precautions were not taken, and dangerous conditions existed.
How Injuries Happen on Property
Injuries can occur on public and private property for many different reasons. Some leading causes of injuries include:
Cracked or uneven floor tile
Unexpected changes in flooring surfaces
Slippery floors or carpets that are not affixed to flooring
Uneven stair treads and broken stair railings
Unsecured swimming pools
Rotted floorboards
These are just some of the many different ways that property owners fail to adhere to the standard of care. Unfortunately, these dangerous conditions can lead to accidents, including:
Slip-and-falls
Falling objects
Drowning
Food poisoning
Determining the cause of an accident on someone else's property is essential to determine whether the property owner or renter is at fault for causing the injuries A property owner or renter, who has failed to maintain the minimum standard of care, can be held liable for any loss caused by that breach of duty.
A Maryland Property Owner's Obligations
Property owners are not expected to protect guests from every possible hazard. However, every property owner has certain responsibilities to visitors. The nature of the property owner's responsibilities is based on whether the space is open to the public or whether it is a private space.
When determining whether you have a premise liability claim, the first step is determining exactly what obligation, or "duty," the property owner owed to you. If you can prove that the maintenance and care of the property fell below what was reasonable, and that you suffered harm as a direct result of substandard conditions, you may be able to recover compensation for medical bills, pain and suffering, emotional distress, wrongful death of a family member, or other losses.
Typically, renters are liable for injuries that occur within apartments unless the damage was caused by appliances or other fixed items. Conversely, landlords can be liable for injuries in common areas in and around the building.
Let Our Maryland Premises Liability Lawyers Help
Whether pursuing a claim against an individual owner, a renter, or a landlord, there is a good chance that homeowner's insurance, renter's insurance, or another insurance policy will cover the loss. The insurer may try to settle your case out of court, and your Maryland premises liability lawyer should negotiate on your behalf and review any settlement offers. Your case could also go to trial, and your attorney can help you to prove your case to a jury.
To learn more about how a Maryland premises liability lawyer can assist you, call today to speak to a member of our legal team.