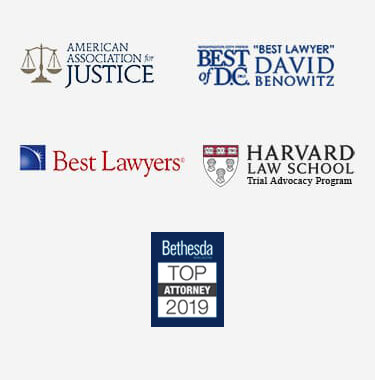 Maryland Negligent Security Lawyer
In Maryland, premises liability cases commonly include inadequate or negligent security of a property, causing an individual injury. If you have been injured because of this issue, you may be entitled to compensation for your damages with the help of a skilled liability lawyer. It is important to contact a Maryland negligent security lawyer to discuss your case today.
Landlords and Apartments
A landlord who has an apartment building with a parking garage is another situation. There may be a need for security cameras or other forms of security to ensure that a criminal element does not get inside the parking garage, and a landlord may need to maintain locked doors to the main apartment building with either a doorman or a security code for the residents. These may be considered adequate security measures based on the crime statistics of the area.
Property Owner's Duty of Protection
The property owner or the manager's duty is to protect the patrons from foreseeable danger and harm. This would include marking and/or correcting dangerous or defective conditions, maintaining control of other patrons who exhibit inappropriate behavior, and to overall make every effort to prevent patrons from being injured from matters which are normally foreseeable. A Maryland inadequate or negligent security lawyer can speak more towards the property owner's duty of protection.
Inadequate or negligent security liability cases are under the auspices of premise liability in general. A person has to use reasonable care to make sure that the people they invite on their property are protected from normally foreseeable harm.
Common Crimes and Settings
Assault and battery, arising from fighting, stabbing, shooting and sexual assault are all crimes that may occur due to inadequate or negligent security in Maryland. These usually a bar, restaurant, apartment building, parking garage, and unattended areas.
Who is Sued?
In such a case, it is usually the landowner or the business operator that is sued. Often times, a business rents space from the property owner. As an example, a nightclub rents space in a building for their operation. Liability for inadequate security could be the business owner, the landlord, the security team, the bouncers, or the people who are there to protect the patrons (they are subcontracted out and not specifically employers, but the business can bring them in), the business managers, (they run everyday operations and therefore in charge of security). Just because someone could sue them does not mean that the court will find they are responsible.
Statute of Limitations
The statute of limitations is three years from the date of the harm. Negligent or inadequate security is just a subset of premises liability. It is a tort. All negligence cases have a three-year statute of limitations in Maryland, which makes it important to contact a Maryland inadequate or negligent security lawyer immediately.
What Proof the Plaintiff Needs
Based on the facts of the case, the plaintiff has to prove that the business owner had reason to know or actually knew that there was a danger on the premises and they did nothing about it, and that the injury sustained was as a result of their inaction.
If Security is Determined to be Adequate
Even if the security is adequate, it all depends on whether or not they knew or should have known that this harm was going to occur and if they could have prevented it. But, more likely than not, if the security was found to be adequate, there probably will not be a liability.
Inadequate or negligent security is very challenging to prove. An injury occurring on the premises may not be because someone was negligent, that the security was negligent, or that it was preventable. The injury sustained on the premises may not always be the landowner or the business operator's responsibility. It is important to attain the services of a Maryland inadequate or negligent security lawyer to determine the best possible outcomes and possibilities.