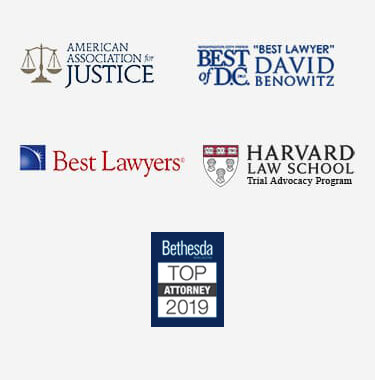 Maryland Hotel Injury Lawyer
Many hotel injury victims are surprised to have been seriously hurt in an environment meant to provide the comforts of a home away from home. While suffering an injury at a hotel can be traumatic, a Maryland hotel injury lawyer can help if you or a loved one have been hurt at a motel, inn, bed and breakfast, resort, standard hotel or extended stay facility. The hotel has a responsibility to provide a reasonably safe environment, and if the hotel has not met this responsibility, the owners may be held liable for any injuries that occur as a result. Therefore contact a premises liability lawyer in Maryland as soon as possible.
Common Types of Hotel Injuries
With all of the amenities available at most hotels, there are numerous ways a guest can become injured, especially if the facilities are not properly maintained. While some injuries may be the result of an unpreventable accident, in many cases the hotel management's actions or failure to act may ultimately have been the cause of a guest's injuries. A Maryland hotel injury lawyer can examine the details of the incident that led to your injuries and analyze whether you may be eligible to recover compensation for your damages.
Swimming pools, hot tubs and their surrounding areas are common sites of hotel injuries. Wet floors can cause slip and falls, no lifeguard on duty and a lack of adequate signage and warnings for pool users can lead to drowning, head injuries, diving in shallow water, or using a slide or diving board incorrectly.
Gym equipment is also a frequent cause of hotel injuries. If the workout equipment is not properly maintained or if guests are not instructed how to safely use the machines, injuries can easily occur.
Within a guest's hotel room, water from the sink faucet and shower can cause serious scalding burn injuries if the water temperature is not appropriately controlled.  Balconies with inadequate fencing or windows that do not lock properly can create a risk of falling, especially for children.  Furniture should be anchored to the wall to avoid accidental tipping. Rugs and flooring should be properly affixed to prevent tripping.
Just like other venues that welcome members of the public, hotels are responsible for maintaining their property in a safe manner. Stairwells and hallways should be well-lit and uncluttered by debris, sidewalks and parking lots should be free from ice or tripping hazards, and hotel staff should post warning signs when floors have recently been mopped. Elevators, escalators and appliances should be kept in good repair, and inspections must be up to date. Restaurants should practice food safety precautions and follow all health codes.
Assaults, both physical and sexual – are also a common cause of injury at hotels, and if the hotel knew of the potential for an assault but allowed it to occur by not taking necessary security precautions, your Maryland hotel injury lawyer can ask the court to hold the hotel liable, whether the assault was caused by another guest or patron, or by a hotel staff member.
Consulting an Experienced Maryland Hotel Injury Lawyer
Regardless of what type of injury you may have suffered at a hotel, a Maryland hotel injury attorney can examine the details of the incident and determine whether you may have a claim against the hotel. If your injuries were caused by the hotel's failure to take adequate safety measures or keep their property in good repair, a Maryland hotel injury lawyer can help you pursue compensation for your injuries. Your Maryland hotel injury attorney can evaluate whether you may be eligible to recover damages for your medical bills, missed work, lost wages, and pain and suffering.