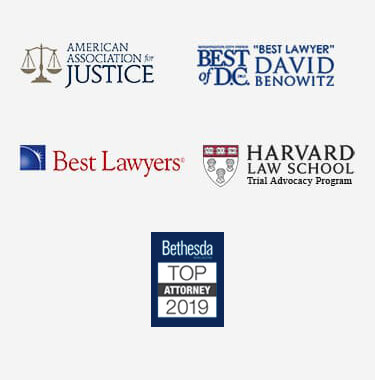 Maryland Water Park Accident Lawyer
Families and children of all ages visit water parks nationwide in order to enjoy fun water-related activities, especially in hot weather. No one expects that anyone will end up getting hurt from spending the day at a waterpark. However, the combination of crowds of people, hundreds of thousands of gallons of water, and slides and rides that tower hundreds of feet off the ground can create the potential for injury or even death.
When tragedy does strike, whether it is due to a water slide malfunction, a drowning, or another type of incident, you will want to ensure both that water park owners and operators are held accountable for their negligent actions and that similar incidents do not happen in the future.
A Maryland water park accident lawyer may be an essential component of assisting you with those goals.
Water Park Negligence in Maryland
Personal injury actions in general often are based in negligence, including those cases in which injuries resulted from water park attractions. To maintain an action for negligence, injury victims must prove that a duty existed to keep others reasonably safe from harm, and that a breach of that duty led directly to the injuries at issue. In other words, the injuries would not have occurred but for the responsible parties' negligent actions.
Water park owners and operators have a duty to their patrons and the public in general to create a reasonably safe environment and refrain from any action or inaction that is in careless disregard for the safety of others. Some examples of potentially negligent behavior on the part of water park owners that might lead to injuries include the following:
Failing to post signs that properly warn of all risks and restricted participation in activities as necessary to ensure safety
Inadequately training workers to operate water slides and other attractions
Failing to regularly inspect and maintain rides
Improperly operating slides, rides, and other activities
Failure to post sufficient numbers of lifeguards and workers to ensure safety
All of these situations can constitute negligence when they lead to accidents causing injury or death. A Maryland water park accident attorney can provide invaluable legal advice and representation in situations such as these.
Products Liability in Water Park Accidents
In other types of cases, injuries may have resulted from inherent defects or malfunctions in rides or other attractions. When this occurs, the manufacturer or distributer of products or parts that were defective or malfunctioned may be liable for any resulting injuries.
There is no need to prove that any negligent behavior occurred in the manufacture, design, or distribution of defective parts; in products liability actions, these parties may be held strictly liable for any injuries that directly result from the normal usage of their products or parts. This is the case whether manufacturing defects, design defects, or inadequate warnings or instructions for product usage led to the injuries.
Nonetheless, manufacturers and distributers of products that cause injuries to consumers can also be found to have acted negligently if they failed to fulfill their legal duty to protect consumers, which is another potential basis for liability.
The Role of a Personal Injury Attorney
Given the atmosphere at crowded water parks, it can be difficult to discern exactly how the accident that led to injuries occurred. Water park accident attorneys in Maryland are skilled at investigating situations such as these and getting to the main cause or causes of the incident. They can interview witnesses, delve into the mechanics of a malfunctioning water attraction, examine maintenance records, and simply figure out what went wrong.
An experienced personal injury attorney then can help you document your injuries, including medical expenses, lost wages, and pain and suffering. This process will allow you to make a claim for damages against those whose duty it is to create a safe and fun environment that is free from injuries.
A Maryland Water Park Accident Attorney Can Help
While no one wants to think about the potential dangers of visiting a fun summer attraction such as a waterpark, there are situations in which injuries do result from this activity. Although compensation cannot undo the damage caused by negligent behavior, it can provide much-needed financial security for injury victims and their families. Getting the advice of a Maryland water park accident lawyer is the first step toward protecting your rights and making a claim for damages against those responsible for injuries to you or a loved one.