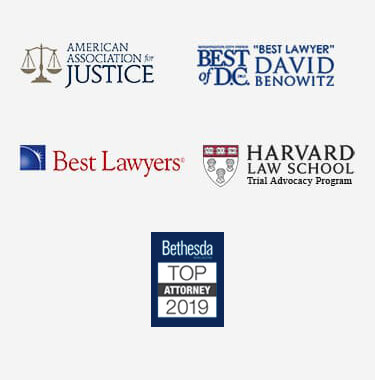 Maryland Rental Car Accident Lawyer
Whenever an auto accident involves a rental car, it becomes complicated to determine who should pay for damages. Whether you were in the rental vehicle or the rental vehicle struck you or your car, you should consult with a Maryland automobile accident lawyer for advice on what your options are for recovering compensation.  Accident injuries can be costly and it is up to you to protect your rights.
Why Work with a MD Rental Car Accident Lawyer?
After an accident, a driver who was at fault for the collision pays for damages. Normally, the motorist to blame has his own automobile insurance provider, which pays for legal fees and the costs of injury losses.
When a vehicle is rented, the driver may pay for insurance through the car rental company, may be insured by the credit card he or she paid with, or may use his or her own automobile insurance. With multiple potential insurers involved, sometimes companies try to pass the blame and refuse to pay.
A Maryland rental car accident lawyer will help you to deal with all of the different insurance companies involved and will provide assistance in proving fault for the accident. Because rental car companies do not always respond to vehicle recall notices and remove cars from fleets or make prompt repairs, it is also possible there will be other defendants liable for a collision, including car companies and rental vehicle providers.
An attorney in Maryland with experience handling rental car injury claims will take care of identifying all defendants and fighting for your rights to full compensation from those who caused you harm.
Compensation for Rental Car Accident Injuries in Maryland
Determining who is to blame and what insurance coverage is available are just a few of the issues raised in rental car accident cases. If the driver of a rental car allowed someone to operate a vehicle without authorization, this makes your accident claim even more complex. When this occurs, the conditions of insurance provided by the rental car company may be violated and it may be more difficult to determine who is responsible for damages.
No matter what the circumstances, it is important to ensure that your losses are covered if you were not the one to blame for the accident. You may sustain serious injuries in rental car accidents and those injuries can cause significant financial and non-economic damages.  You should be compensated by some insurer providing coverage to the person at fault for your collision.
A Maryland rental car accident lawyer will work hard to help ensure you aren't left with unpaid medical bills and uncompensated losses.  You should receive full coverage for medical costs, wage losses, pain and suffering, emotional distress and other injuries and our attorneys will do everything we can to help you pursue a claim against all those who should pay.
Contact a Maryland Rental Car Accident Lawyer
Get in touch with a Maryland rental car accident lawyer as soon as possible when your accident has occurred so we can start identifying those responsible and building your damage claim.