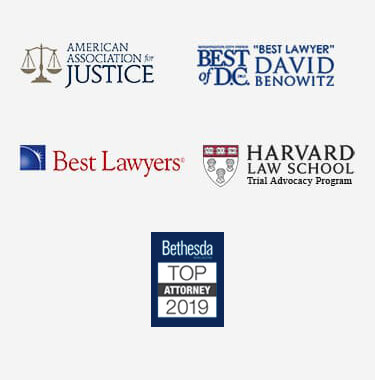 Maryland Lyft Accident Lawyer
Along with Uber, Lyft has been one of America's most popular rideshare apps for the past several years. These companies have thousands of drivers working on a contract basis to transport millions of riders annually. Unlike traditional taxi services, rideshare apps generally do not go to great lengths to establish whether their drivers are consistently safe and reasonable on the road. This lack of due diligence sometimes leads to Lyft drivers causing serious collisions that hurt them, their passengers, and potentially multiple other people involved.
Getting fair financial compensation after a crash involving a rideshare driver can be a complicated process, especially if you try to deal with insurance representatives without a capable car accident attorney's assistance. By retaining a knowledgeable Maryland Lyft accident lawyer, you give yourself a better chance of achieving the best possible case result while minimizing stress.
Who Is Liable for Crashes Involving Lyft Drivers?
Because Lyft drivers are considered independent contractors, it is generally not possible to file suit directly against Lyft after a crash. A Maryland Lyft accident attorney could go into more detail about what coverage and recovery options might be available for a particular person during a private consultation.
What to Do Immediately After a Lyft Wreck
Most of the steps a person should take after being hurt in a wreck involving a Lyft driver are the same as those they should take after any other wreck. These steps include moving their vehicle out of driving lanes when possible, contacting law enforcement, providing contact information to all involved parties, and so on. It is also important to take photos of the accident scene, get contact info from witnesses, document injuries, and seek immediate medical attention after fulfilling all legal requirements.
Additionally, it is vital to file an accident report online with Lyft, as this will prompt an insurance adjuster to reach out and start the process. In some instances, this could end with Lyft providing compensation through their insurance coverage. However, it is almost never a good idea to speak with an adjuster representing Lyft without first getting in touch with an experienced Maryland accident attorney.
Contact a Maryland Lyft Accident Attorney Today
Lyft drivers and other rideshare workers are no less likely to cause crashes than anyone else on the road. When a Lyft driver's negligence led to you recently getting hurt, understanding and enforcing your right to financial recovery is essential to protecting your long-term interests.
A capable Maryland Lyft accident lawyer could be your ally throughout insurance negotiations and, if necessary, civil litigation. Call today to learn more.