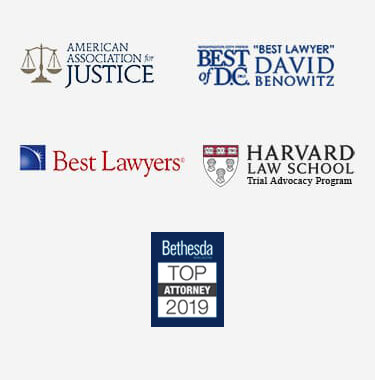 Fatal Car Accidents in Maryland
When a family member dies in a fatal auto accident, the hardship is more than emotional. If you depended upon that person for financial support, your economic situation can deteriorate quickly. If you were involved in a fatal car accident that claimed a loved one, you may be injured yourself or caring for others who were hurt. During this time, it can be difficult to pay your bills, especially with the loss of an income you needed. If you wish to pursue a lawsuit for your fatal car accident, it is wise to consult with a car accident lawyer in Maryland.
Causes of Fatal Car Accidents
The cause of fatal auto accidents determines the kind of wrongful death case you pursue. A driver may be liable for harm suffered due to negligence, recklessness, or intentional wrongdoing. Car accident cases can also involve product liability, first responder error or misconduct, and other sources of injury. You may need to sue manufacturers, auto mechanics, and state or local emergency personnel in addition to any drivers involved.
Although it is hard to believe, even more circumstances can lead to a fatal auto accident than those listed above. For instance, a mental health patient may attempt to commit suicide by means of a fatal auto accident in. Even though the person intentionally caused the accident, the case may actually be one of medical malpractice. This is because the driver might be considered incapable of making rational decisions. If a physician or therapist was aware of that, they can be held liable. Other cases involve people who provide alcohol to intoxicated drivers – the former can also be held responsible for resulting accidents.
Car Accidents and Wrongful Death
When a loved one is killed due to the negligence – or willful disregard for safety – by another driver, surviving family members may have rights to seek rightful compensation for their financial and emotional losses, which can include:
Medical and funeral expenses (these are survival action damages, not wrongful death)
Pain and suffering for not only your deceased relative, but the rest of your immediate family
Property damage
Lost income, including any employment benefits that may have been part of the family member's compensation
Surviving family members' loss of their relative's comfort, consortium and the absence of their normal guidance – such as children who would have benefited from a deceased parental counsel
Two separate claims or legal actions will need to be simultaneously filed in order to receive full compensation: a wrongful death action, which deals with the family's losses, and a survival action, which is brought by personal representatives of the estate of the deceased. The executor of the victim's will, if one exists, can also serve as the personal representative and file the survival action.
Statute of Limitations
Any wrongful death claim must be filed within three years of the date of the death, according to Maryland Judicial Procedure Code Section 5-109. If medical malpractice contributed to the death, the statute can be extended to five years, depending on the date that the health care provider's liability is "discovered." If any liable defendant concealed his or her involvement, the three year statute can be extended to begin on the date that defendant's fraud was discovered.
Contributory Negligence
There are also other factors to consider, including the doctrine of contributory negligence, which can affect a wrongful death lawsuit. The idea of contributory negligence is that if the individual who was injured or killed in a motor vehicle collision is found to have contributed in any way to their injuries, even just one percent, they are completely barred from recovering damages.
An experienced Maryland wrongful death attorney will be able to explain the complex issues involved in fatal automobile accidents and can help you to determine the strength of your wrongful death claim.
How a Maryland Wrongful Death Lawyer Can Help
If someone that you love was killed, and you think you have a wrongful death case, contact our attorneys as soon as possible. We can tell you the most appropriate way to pursue compensation, and how much you can expect to receive.