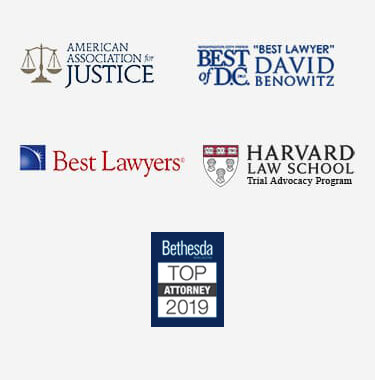 Maryland Uber Accident Attorney
In 2011, the San Francisco-based company Uber launched its popular ride-sharing app. Uber's popularity is based on its convenience, especially in urban areas where maintaining a personal car is costly and inconvenient. Also, in highly congested areas, Uber allows users to avoid the hassles of everyday traffic.
However, as legal questions continue to pile up around the company in regards to its liability towards users, it is imperative that you contact a Maryland Uber accident attorney if involved in any kind of incident with Uber. A lawyer experienced in car accident cases in Maryland can assist in compiling evidence necessary for a claim and ensuring that those injured are able to seek financial compensation.
Uber Technology
Uber is based off of technology that allows a person to download the app and then request a ride. The app acts as a conduit between the driver and the passenger and matches them up by notifying the driver of the user's location using the GPS on their smartphone.
Maryland Uber Regulations
When Uber expanded into Maryland, there was concern regarding the safety of passengers using the service. For this reason, in July 2015, legislation was passed that held Uber to the same requirements and regulations as taxis and other transportation-for-hire companies, such as limo services. This legislation was passed with the idea of allowing Uber to operate in Maryland, but ultimately keeping the passengers and citizen drivers sharing the road with Uber drivers safe.
The legislation also empowers the Maryland Public Service Commission to regulate Uber, and similar ride-sharing companies. The Maryland legislation is unique because many other states allow the company to self-regulate.
The Maryland Public Service Commission will issue licenses to drivers and ensure that drivers have passed strict background checks, including fingerprinting of all drivers. The legislation also sets out insurance requirements that protect Uber users and citizen drivers.
Even with the new legislation, if someone is involved in a car accident either with an Uber driver, or as an Uber passenger, it is important to contact an Uber accident attorney in Maryland because of the unique legal issues that arise in these types of accidents.
Insurance Issues
Uber drivers use their own cars to drive passengers around the city, and are considered independent contractors, not employees of Uber. All Uber drivers are required to maintain valid auto insurance. One of the most confusing and frustrating aspects when involved in a car accident is dealing with insurance companies.
Therefore, if someone is involved in a car accident while utilizing the Uber app, or with an Uber driver, an experienced Maryland Uber accident attorney can help ease their burden by representing them in all interactions with the insurance companies.
How a Lawyer Can Help
If someone is involved in a car accident with an Uber driver, the complex insurance issues are compounded by Maryland's legislation regarding the ride sharing service. Recently, Maryland has passed legislation that protects users of Uber or anyone who may be involved in a car accident involving an Uber driver. Therefore to help you understand your rights and help you navigate the complicated legal process involved contact a Maryland Uber accident lawyer today.