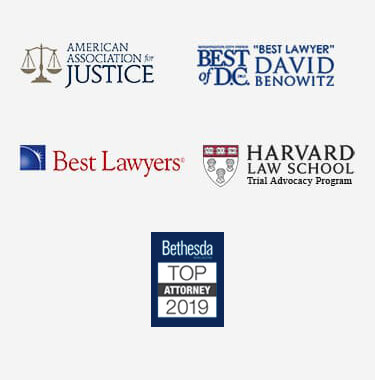 Maryland Car Accident FAQs
Being involved in a Maryland automobile accident can be a terrifying, life-changing event. That brief moment after the initial impact can leave your head spinning with unanswered questions. If you have been in a Maryland car crash, you can refer to the following page which provides answers to some of the most frequently asked questions following such incidents. For answers to your case-specific questions, you should speak with a qualified personal injury lawyer, one who has experience litigating cases involving car accidents in Maryland, as soon as possible.
How Common are Car Accidents?
It is estimated that a car accident occurs approximately once every thirteen minutes in the United States. The Centers for Disease Control and Prevention (CDC) cited more than 33,000 fatalities in 2010 as a result of motor vehicle traffic accidents nationwide. Motor vehicle accidents and other road-related injuries are responsible for 22 percent of fatalities annually, according to the CDC. And according to the U.S. Census Bureau, more than 10 million accidents were logged nationwide each year from 1990 to 2009. You can view the pdf of that report by clicking here.
What Should I Do After a Crash?
If you were involved in a serious crash that resulted in injuries, it is advisable to contact local law enforcement and seek medical attention immediately. It's important, however, to remember that even if you feel fine after a crash, symptoms can appear later and your body, or your car, can be damaged in ways that are not immediately obvious. If you develop symptoms of injury later on, you should seek medical attention as soon as possible. At the scene of the crash, jot down notes and take photographs of the vehicles, which will help to preserve time sensitive evidence and aid you in keeping an accurate account of the details of the incident. Useful details include:
The precise time and date of the event
Details on the road, weather and traffic conditions leading up to the crash
How the accident occurred
The names, license plate numbers, vehicle identification numbers and auto insurance information of all the drivers involved
Your condition
The condition of your car
Am I Covered by Insurance?
Depending on who is deemed liable for the crash, any damages you suffer may be covered by an insurance company. If you are found to be at-fault for the accident, you will have to check with your insurance company to learn the extent of coverage your policy supports. If another driver was at-fault, your insurance company will seek compensation from their insurance company. However, in the state of Maryland, motor vehicle operators are permitted access to the road with limited insurance policy coverage that might not cover the full scope of your expenses, especially if you have been severely injured and your vehicle has been badly damaged. In cases where the at-fault party has less coverage than is required, personal injury protection insurance may be used to cover additional costs.
When dealing with this issue, retaining a dedicated personal injury attorney as soon as possible is your best option. Your attorney will handle all discussions with the insurance companies, relieving you of a great deal of stress. Your attorney will also advise you against speaking with the insurance companies, which often make an immediate settlement offer far below the true cost of damages in an effort to keep their profit margins healthy. Your attorney will be devoted to insuring that you are well-compensated and not victimized a second time in the claims process.
Should I File a Personal Injury Claim?
The leading cause of automobile accidents is driver negligence, which can include:
Texting and driving
Driving Under the Influence (DUI)
Driving while distracted
Driver exhaustion
If you feel that you have suffered injuries as a result of another driver's reckless or careless negligence, it is in your best interest to consult with a local attorney who is familiar with Maryland driving and traffic regulations before filing a personal injury claim. If this negligence has altered your quality of life, you could be entitled to compensation for any or all of the following:
Medical bills
Lost wages
Future earning potential
Mental anguish
Physical suffering
While driver negligence is the leading cause of many Maryland car accidents, other conditions can also lead to a hazardous driving environment. Such conditions include:
Storms
Road work
Uneven or rough terrain
Poorly maintained roads and highways
Traffic congestion on major highways such as I-83 and I-495, also known as the Capital Beltway, can give way to all sorts of potential driving hazards. Depending on the nature of the accident, liability for your injuries could vary and affect your potential for compensation. Securing legal representation will aid you in sorting out the details of your potential case.
How Long Should I Wait to Consult with an Attorney?
If you have been involved in a Maryland car accident, consulting with a lawyer immediately following the accident is the best way to secure the future of your case. Pivotal details that could serve to aid you in settlement negotiations or the courtroom are often found at the scene of the collision. Any eye witness reports should be gathered and analyzed as quickly as possible while the event is still fresh in the onlooker's mind. There are also key questions Maryland law enforcement officials and insurance company representatives might ask that could work for you or against you. This is why it's important to retain well-qualified legal counsel.