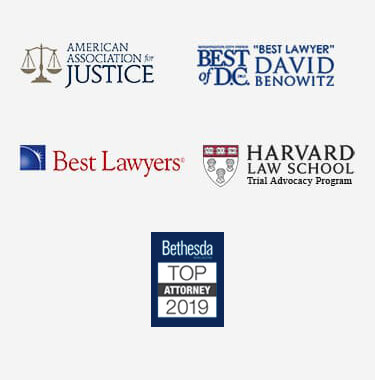 Maryland Icy Road Accident Lawyer
Icy road conditions can lead to dangerous and even fatal car accidents. If you or your loved one were injured in an icy road accident and another driver caused the crash or the road was improperly cared for, another party may be responsible for the damages you have suffered. A Maryland icy road accident lawyer can help you pursue the compensation you deserve so that you can pay your medical bills and make up for lost wages. Depending on the severity of your injuries and the negligence involved, you may also be eligible for compensation for your pain and suffering. Call a car accident attorney in Maryland today to discuss your claim.
Maryland Icy Road Accident Causes
Icy roads combined with heavy traffic and speeding drivers make for especially dangerous road conditions during the colder months. Drivers in areas that have a high number of bridges and overpasses may be especially likely to encounter icy roads, since bridges freeze more quickly than regular roads, due to the increased air currents able to pass both above and below the bridge. Maryland, with its complex network of rivers and waterways, branches and tributaries, has a large number of bridges. Your Maryland icy road accident attorney will be familiar with the particular roads that tend to ice most frequently and can investigate what additional circumstances, if any, contributed to the unsafe conditions.
Icy conditions can easily cause individual drivers to lose control, but they can also lead to chain reactions resulting in multiple-car pileups. If you were involved in a multi-car accident related to icy conditions, a Maryland icy road accident lawyer can help by examining the details of the accident and determining which parties may have been at fault.
Black ice is another cause of icy road accidents. Black ice – which is actually clear or transparent ice that allows the black asphalt of the road to show through – is harder to see than more opaque ice, and thus more likely for drivers to miss until their vehicle is already sliding out of control. Black ice can occur with only a slight amount of water or moisture present as the temperature hovers near freezing. For this reason, black ice typically appears in a very thin layer, adding to its transparency. Thicker ice caused by heavy moisture, or freezing slush or snow is generally easier to see. While black ice can form even as the temperature sits at slightly above freezing, extreme cold temperatures can cause black ice to form from as little moisture as that produced by car exhaust condensation on the roads.
If you believe black ice contributed to your accident, your Maryland icy road accident lawyer can guide you through the legal process of filing a claim for compensation, including working with police investigators, negotiating with insurers and fighting in court for a fair damage award.
The type of vehicle you drive may also impact how you are able to manage icy road conditions. Certain vehicles may have manufacturer defects or design flaws that make the car unsafe to operate on icy roads. An experienced Maryland icy road accident lawyer can help determine whether a vehicle product defect caused your accident.
Consult an Experienced MD Icy Road Accident Lawyer
While being involved in an icy road accident can be traumatic, a Maryland icy road accident lawyer can work to recover some of the costs associated with our injuries and can be your advocate both in court and to the other parties' insurance companies. You should always exercise extreme caution when driving on roads that may be icy, but in situations where another party may be responsible for causing your injuries, you have a right to pursue fair compensation.