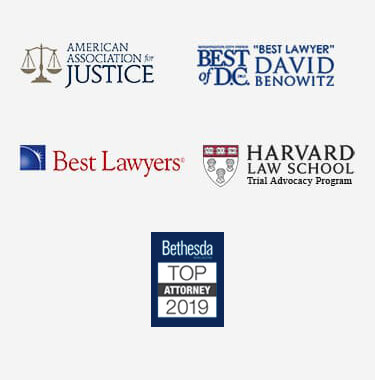 Prince George's County Train Accident Lawyer
Train accident injuries may range from simple bruises and cuts to paralysis, and when you're involved in a train accident, there is nothing minor about your involvement or injuries. If you've been involved in a train accident, you may be entitled to make a claim against the carrier. When this happens, it's important to consult a Prince George's County Train accident lawyer who can investigate your claim and advise you on how to proceed.
The personal injury lawyers at our firm can aggressively represent your interests, making sure that you have every possible opportunity to receive fair compensation for your injuries.
What You Need to Know about Train Accidents
The help of a Prince George's County train accident attorney is vital for many different reasons. Public transportation injury law in PG County is often based on negligence. Sometimes a public transportation company won't readily admit it was negligent. Depending on the circumstances, a train accident lawyer may have to prove negligence so you can receive a settlement or jury award.
Common Carrier Law
A train company is considered a common carrier. The term "common carrier" refers to a person or business that provides public transportation. What is means for you is that the train company involved in your accident owed you a high standard of care, or a duty to take you from one place to another without harming or injuring you. This standard of care is higher than the standard of care a motor vehicle driver or bicyclist owes you.
Even though the train company owed you a higher duty of care not to harm you, your attorney must still prove its liability. There are several elements of negligence your PG County train accident attorney must prove to be successful.
Duty
Typically, a duty exists toward you on the part of the train company from the time you board the train. At that point, it was the train company's obligation to get you safely to your destination with causing you any harm.
Breach
In the case of the train company, this means that it wasn't sufficiently careful in keeping you safe. There are common ways in which a train company can breach its duty of care. For instance, it might not have properly maintained the tracks or the train, or maybe it didn't properly train the conductor who operated the train you were traveling on.
Causation of injuries
Even though the train company has violated its duty to you, it may not have caused your injuries. Thus, your Prince George's County Train accident lawyer must show that if it hadn't been for the train company, you wouldn't have been injured. This is generally referred to as the "but-for" test.
Damages
How much money should you receive for your injuries? Your attorney will show evidence like medical bills and lost income as proof of your damages. In addition, he or she will seek damages for things like physical and mental anguish on your behalf.
Speak to a Prince George's County Train Accident Attorney
The train company at fault for your accident won't always be quick to settle. Instead, it may want to fight in court. One defense it may try to use is that you were somehow at fault for your accident. Let's use a slip-and-fall on a train or at the station as an example. The company may argue that you caused your own accident. If so, then you will be barred from receiving any money. However, your PG County train accident lawyer is ready to fight any defense asserted by a train company.
Even if the company is ready to settle your claim out of court, it might not play fairly. The company may want to pay as little as possible to you or your loved one. It just wants to settle the case. When you hire a Prince George's County train accident attorney, you'll have someone on your side to make sure you receive a fair settlement.