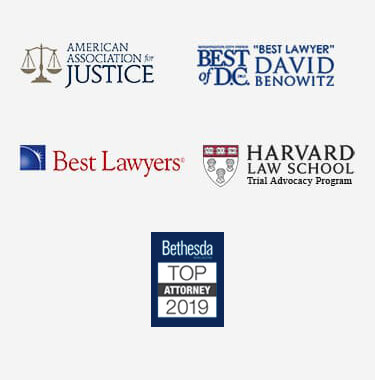 Prince George's County Wrongful Death Attorney
An experienced Prince George's County wrongful death lawyer can guide you through the often complex process of filing wrongful death claims in Maryland if your loved one was killed as a result of someone else's reckless behavior. The personal injury lawyers at our law firm are sensitive to your loss and will work with you to pursue fair damages for your loved one's death.
The Prince George's County wrongful death attorneys with our firm understand how difficult it can be to undertake a civil suit or injury claim in the wake of a loved one's death.  Our goal is always to make the legal process as easy as possible for our clients and to provide a high level of service and empathy during difficult times. Call us today to conduct your free consultation and speak with us about your case.
Determining Damages in a Wrongful Death Suit
Most often, the greatest challenge in terms of receiving fair compensation is the relative value each side places on the non-economic damages of pain and suffering to which the surviving family members are entitled. Economic damages are relatively easier to determine due to their quantifiable nature, but because non-economic damages are subjective, they can be open to dispute by both the plaintiff and the defense.
Non-economic damages in a wrongful death suit can include:
Physical pain and suffering experienced by the deceased victim. This can include actual pain and suffering prior to his or her death.
Emotional distress by the survivors, represented by the loss of comfort and support from the deceased family member.
Under Maryland law, only an immediate family member or beneficiary can file a wrongful death claim.  A survival action can be brought by the estate or representative of the deceased. In these circumstances, it's useful to have a PG County wrongful death lawyer to ensure that the paperwork and necessary evidence are submitted correctly.
Prince George's County Survival Actions
A survival action is brought by the deceased victim's estate (or selected representative) on behalf of the deceased victim. This is when the victim's direct damages are addressed. They deal with the actual cost of burial, but they can also include the family member's physical pain before death.
These types of claims often accompany each other because they rely on similar facts. There are, however, some legal differences that make it imperative that you have an experienced attorney on your side.
If the survival action is successful, the personal representative distributes the damage award to surviving family members as instructed by either the victim's will or, in the absence of one, by the state's laws of "interstate succession," which are statutes that dictate how assets pass (and how much) when the person who dies has no will.
Contributory Negligence
Maryland is one of the few jurisdictions in the United States that use contributory negligence instead of comparative negligence in determining liability for the purposes of personal injury and wrongful death.
Under Maryland's contributory negligence standard, if the victim is found to have been 1% negligent and that negligence contributed – even minutely – to the plaintiff's own injuries, it bars them from seeking damages of any kind. Even if the victim was only one percent at fault, that's all it takes to prevent the filing of a wrongful death lawsuit against the liable defendant by surviving family members.
Statute of Limitations and exceptions
According to Maryland Judicial Procedure Code Section 3-904, a wrongful death claim must be filed within three years of the date of the death.
Skilled Wrongful Death Attorneys
Losing a loved one is an extremely traumatic and difficult experience for the surviving family members. If someone you love has been killed because of another person's carelessness, the Prince George's County wrongful death attorneys at our firm can help you understand your options for pursuing damages. Contact our law office today to speak to a skilled PG County lawyer and learn more about your potential wrongful death claim.