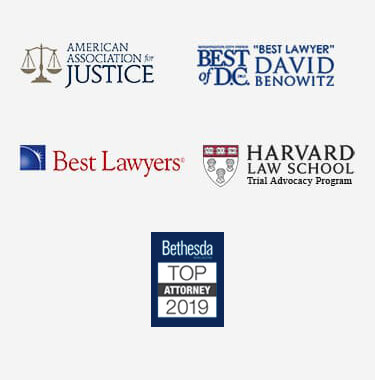 Prince George's County Car Accident Lawyer 
Whenever a person operates a motor vehicle, there is a potential risk that they could be involved in a mild or severe car accident. When this happens you may experience severe injuries or a damaged car through no fault of your own. An experienced Prince George's County injury lawyer can help you to obtain the damages that you deserve.
Auto Accidents in Prince George's County
Since there are many different types of vehicles on the road, along with different road conditions due to changes in the weather, there are different types of auto accidents that can take place in PG County. Many different behaviors can lead to these accidents. Some of the most common actions that may lead to a car accident include:
Driving too fast, especially in poor weather conditions
Failure to stop at a sign or light
Impaired or distracted driving
Reckless driving or drag racing
Following too closely
Failing to brake
There are many other ways in which someone could be negligent on the road and sued for negligence under Maryland law.
Types of Damages in Car Accident Cases
There are many types of damages that a person involved in a car accident may face. The most common include:
Medical Bills – These include bills directly related to the accident, such as ambulance and hospital bills, along with other expenses that may come up, such as rehabilitation, durable medical goods, medications, or long-term care.
Property Damage – This may include damage to your car for the accident and potentially damage to valuables in your car.
Pain and Suffering – This is compensation for the pain caused by your injuries.
Replacement Services – This is reimbursement for when you have to hire people to do things such as clean your house, drive you around, or care for pets while you are not able to do so because of your injuries.
Other Damages – These could include, for example, reimbursement to your spouse for loss of your companionship, or funeral expenses in cases involving the death of a family member.
An attorney can inform you which expenses you may be able to collect under Maryland law. In some cases, there can be limitations on the amount that you can collect, especially in death cases or cases where you may have contributed to the accident.
Appealing the Case
If there are facts and circumstances that give bias during the course of a trial, then any party who feels the court has made an error in its decision has the right to appeal. The issue of whether the amount of damages is affected by this is taken up on appeal. If an appeal is made, it can delay the award of damages. Ultimately, if the appeals court agrees with the injured person, it may remand the case back to the trial court level, in order to redo the trial based upon the higher court's ruling. Once an appeal is taken, the court has a number of options in terms of moving the case to the next step. Some of these next steps can affect the award of damages, but often times is a long process.
Length of an Appeal
An appeal can take a very long time. Typically, the circumstances of the case do not affect the timing of the decision. Once the appeal is known, the court will issue a briefing schedule. Once the briefs are filed, which is typically a few months after the appeal is noted, then a few months later the court will hear oral arguments. Ultimately, it's up to the court to render a decision in the case. That final decision can take somewhere between a few months to over a year. If the appeal is lost, the case is over.
Call Our Prince George's Law Offices Today
When you are injured in a car accident, your life is turned upside down. You should put your energy into focusing on recovery from your injury rather than stressing over legal procedure. If you are interested in filing a claim, an attorney is an invaluable resource and can guide you through the process. During your initial consultation with the PG County car accident attorneys at our firm, we can inform you of your rights and provide you with recommendations on how you should proceed. When you hire our skilled legal team, we can fight for your rights and work to get you everything that you deserve, so that you can focus on what is most important – your recovery. Contact our legal team to schedule your consultation with a Prince George's County car accident lawyers at Price Benowitz today.