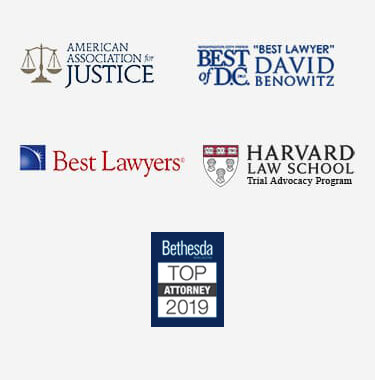 Maryland Nurse Malpractice Lawyer
Often, nurses are the first line of defense in a patient's medical care. Nurses are typically responsible for checking a patient's vital signs, obtaining pertinent medical history and current symptom information, and relaying that information to a treating physician. Particularly in a hospital setting, nurses are responsible for monitoring patients and administering medications, and it is likely that a patient will spend far more time being cared for by nurses than doctors.
Because of this close interaction with patients, it is vital that nurses are proficient in their field and practice nursing with a professional level of competency. Depriving patients of appropriate care, or providing substandard nursing care, could be indicative of nursing malpractice. A Maryland medical malpractice lawyer can help you understand the implications of a medical malpractice suit.
What is Nursing Malpractice?
Medical malpractice refers to medical negligence, or the practice of substandard medical care that results in patient harm. Just as a doctor, surgeon, or anesthesiologist can be guilty of medical malpractice by failing to provide professionally acceptable care, so may a nurse be guilty of malpractice.
In malpractice cases, there are a number of elements which must be present to prove that medical malpractice occurred:
The nurse owes the patient a duty of care. This typically means that there is a nurse-patient relationship established through a clinic or hospital visit.
The nurse was negligent in performing his or her duties, failing to provide appropriate care or providing care in a manner that falls short of professionally acceptable standards.
The patient was harmed as a result of substandard nursing care.
If a patient is injured or suffers a worsened medical condition as a result of a nurse's failure to provide appropriate care, then he or she may be able to obtain financial compensation for medical expenses and associated damages through a Maryland nursing malpractice claim.
How Nurses May Commit Malpractice
Any failure to practice nursing with sufficient competency may be considered malpractice when it results in patient injury. The American Nurses Association provides safety guidelines and a code of ethics considered to be professionally acceptable nursing practice. Failure to meet these standards may result in several common types of nurse malpractice:
Medication error – The nurse administers the wrong medication or the wrong dose
Failure to monitor – A nurse does not adequately check vital signs or check on a patient as required by the patient's condition and hospital protocol
Failure to communicate with the patient or physician – Nurses are often the primary link between a patient and his or her doctor. They must observe patient symptoms and listen to concerns and relay the appropriate information to the doctors. Failing to notice conditions and failing to report those conditions to the treating physician may be malpractice
Inappropriate use of medical equipment – If a nurse does not know how to use medical equipment correctly, or if he or she is having difficulty using the equipment, it would be appropriate to get help. When a nurse injures a patient with medical equipment, he or she may be guilty of malpractice.
In cases of nursing malpractice, more than just the nurse may be liable. In some cases, the hospital and/or the attending physician may also be held accountable for nursing malpractice.
Nurse Malpractice Attorneys in Maryland
People are allowed to have a reasonable assumption that the care they receive will meet or exceed a professionally recognized standard of care. If you or a loved one has suffered harm from nursing negligence, call to schedule a free consultation with a Maryland nurse malpractice lawyer, who can explain your options for recovery.