Awards and Accolades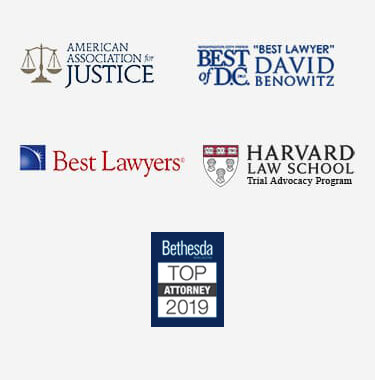 Maryland Arthroscopic Shoulder Surgery Malpractice Lawyer
The muscles and tendons that connect your arm to your shoulder joint are necessary for it to move in different directions with ease. Tearing them is a painful ordeal, but arthroscopic surgery can provide an effective treatment for this injury and involves the use of a tiny camera to examine the tissues through a tiny incision.
This surgery, while effective, can also lead to injury or death due to technical errors, postoperative infections, and upper extremity deep venous thrombosis. If you or a loved one has suffered from such damages, contact a Maryland arthroscopic shoulder surgery malpractice lawyer today for help in the fight for compensation. Let an experienced medical malpractice attorney fight for you.
Arthroscopic Shoulder Surgery Malpractice Claims
Every surgery comes with its dangers, but individuals who believe that their injury is the result of medical failure may be able to bring their case to court. To successfully receive compensation in Maryland, they must prove that:
Their injury was due to medical negligence or malpractice by a hospital, doctor, nurse, or another healthcare provider
The injury directly resulted in pain, injury, death, suffering, or disability
All medical malpractice injuries are subject to a statute of limitations. As per Maryland Courts and Judicial Proceedings Code §5–109, these lawsuits must be filed in the three-year period following the discovery of the injury, or in the five-year period that it was acquired. The prosecution must also prove to the judge that the injury was not, and could not, reasonably have been discovered prior to the lawsuit.
After filing a lawsuit, individuals must provide their claim with support from the medical profession via a certificate of merit.
Obtaining a Certificate of Merit
Maryland Courts and Judicial Proceedings Code § 3–2C–01 states that a certificate of merit can be obtained through a medical professional in the applicable field—in this case, arthroscopic shoulder surgery. Specifically, the professional must swear under oath that they believe the standard of care was breached during the surgery that allegedly caused damage or injury.
A certificate of merit must be filed within 90 days of filing a malpractice lawsuit, according to Maryland Courts and Judicial Proceedings Code § 3–2C–02. Failure to do so will result in the claim being thrown out.
Grasping the legal landscape in medical malpractice can be difficult, especially after suffering from a surgery-related injury. Having the help of a Maryland arthroscopic shoulder surgery attorney will help ensure that all the legal requirements are met to present a case to the courts properly and effectively.
Fighting for Compensation
Convincing the court that a case has merit is difficult but attainable with the right representation. When it comes to deciding on the value of compensation, attorneys will use the specifics of a case to come up with an appropriate valuation.
As per Maryland Courts and Judicial Proceedings Code § 3–2A-09, compensation medical malpractice suits are capped at:
$785,000 for lawsuits filed in 2017
$800,000 for lawsuits filed in 2018
$815,000 for lawsuits filed in 2019
$830,000 for lawsuits filed in 2020.
Contact a Maryland Arthroscopic Shoulder Surgery Malpractice Attorney Today
Medical malpractice can lead to the exacerbation of pain and injury. It is a difficult experience, but one that can be overcome with the right legal guidance. Contact a Maryland arthroscopic shoulder surgery malpractice lawyer to begin filing a suit for compensation.