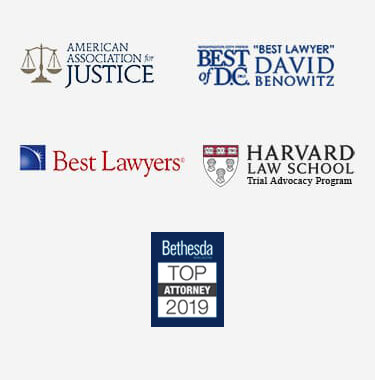 Mistakes to Avoid in Medical Malpractice Cases
Filing a medical claim can often be a torturous and confusing process whereby making it difficult for those without any experience with medical malpractice claims to file. With this in mind, below are common mistakes to avoid when filing your  claim.
To learn more contact a Maryland medical malpractice lawyer to schedule a consultation.
What Are The Biggest Mistakes to Avoid in Medical Malpractice Cases?
Well, the most common mistakes that people make in potential medical malpractice cases is waiting too long before getting a second opinion to see if the first doctor made a mistake. Similarly, some people don't question or confront their doctor if they believe something went wrong with the treatment.
If you believe that you were wronged by a doctor or a hospital in the course of your treatment, then you should consult a doctor to get a second opinion, and then speak to an attorney for a potential medical malpractice claim.
What is The Process of Medical Malpractice Cases Like?
If we believe this is a case we can assist you with, then we'll compile all your medical records into a settlement demand package and from there, we will attempt to negotiate with an insurance carrier for the doctor, hospital or medical provider to obtain a settlement that we believe is fair compensation for the wrongdoing caused by said medical professional.
What Are Some of The Largest Hospitals in Maryland Where Medical Malpractice May Occur?
Some of the largest hospitals may include the University of Maryland medical Centre which contained several hospital and facilities, John Hopkins University Hospital, the Medistar hospital facilities such as Good Samaritan Hospital, Harbour Hospital, Union Memorial Hospital, and Mercy Medical Center.
Why is Hiring An Attorney in Medical Malpractice Cases Important?
Medical malpractice cases are incredibly complex matters and they are strongly contested by doctors, hospitals and medical providers in the state of Maryland. Having an attorney by your side, fighting for you and to guide you through this process would be of the utmost importance.
You need an attorney fighting for you, so that you don't get taken advantage of when you're dealing with a potential medical malpractice claim. You can be certain that the doctors and hospitals have lawyers fighting hard by their side. By hiring an attorney, you make sure that your rights are protected.
What Are There Any Advantages of Hiring An Attorney Can Give An Individual?
Well, aside from protecting your rights, they can also guide you through the merits of your claim. And they can help you evaluate the value of your claim. An attorney will be able to guide you through each step of the case and protect you from the tricks and traps that will be deployed by the defendants.