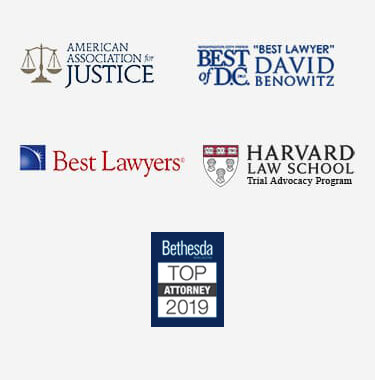 Maryland Medical Malpractice Fatalities
Often, medical malpractice results in death, which can change a family forever.  In these cases, it's important to seek legal help before entering the complicated wrongful death claim process.  This page explains some of the basic questions our clients often ask us about medical malpractice wrongful death cases.
What Constitutes Medical Malpractice in Maryland?
Medical malpractice cases in Maryland involve a breach in the standard of care, which can happen at any point during treatment or contact with a patient. This includes:
Misdiagnosis or failing to diagnosis a problem
Failure to administer treatment correctly
Errors in prescribing medications
Failing to adequately inform patients of the risks associated with certain treatment methods
There are a number of different scenarios in which a patient may suffer illness, injury, and ultimately death due to medical malpractice. One example would be a doctor performing a surgical procedure and leaving a sponge or tool inside the patient, which causes additional pain and suffering after the procedure has been completed. If not detected early enough, this can lead to deadly infection and complications. Another common example of medical malpractice is when a condition is not diagnosed, or is misdiagnosed. This is not uncommon with diseases like cancer and heart disease. Misdiagnosis or failure to diagnosis a life-threatening illness or condition can, and frequently does, lead to premature death. In either scenario, and in order to prove that your loved one's case was a result of medical malpractice, your attorney must show that another medical professional, or institution, in the same situation could have reasonably been expected to make the correct diagnosis or carry out the surgical procedure correctly.
Who is Liable in Medical Malpractice, Wrongful Death Cases in MD?
Medical malpractice cases are complicated by nature. This due, at least in party, to the large number of potential liable parties. These parties can include, but are not necessarily limited to the following:
Doctors
Nurses
Anesthesiologists
Hospitals
Nursing homes
Birthing Centers
Emergency Rooms
Urgent Care Centers
Sports Medicine Clinics
Essentially any medical professional and any institution that is entrusted with a patient's care can be the subject of civil action in a medical malpractice, wrongful death incident in Maryland, or any other jurisdiction. Most of these parties are heavily-insured, which includes a vast array of legal resources at their fingertips when they are faced with any type of civil action. That is why you will want to retain your own counsel when considering a wrongful death claim.
Compensation in Maryland Medical Malpractice Fatalities
A personal injury attorney has the ability, skill, and knowledge to help ensure that the families of clients who die as a result of medical malpractice receive fair and just compensation. This includes working with medical professionals who can evaluate all the facts of your loved one's death and determine whether medical malpractice occurred. There are two types of claims that can be pursued in the event that your relative's death was due to medical malpractice:
Wrongful Death Claims
Survival Claims
Those who can pursue these claims include the deceased's spouse, parents, children, siblings and, very occasionally, other financial dependents. Wrongful death claims apply in cases in which a person was killed due to the recklessness, negligence, or carelessness of another. Survival claims are somewhat different in that they apply in cases where it can be shown the victim initially survived their injuries or illness related to the malpractice, and therefore suffered, before finally dying.
Damages that can be sought as a result of medical malpractice wrongful death cases include:
Economic Damages – such as lost wages, including any potential future earnings, and medical bills
Non-Economic Damages – such as grief, loss of companionship, mental pain and anguish, and costs associated with burials and funerals
Medical Malpractice cases are typically subject to a three-year Statute of Limitations, but there are instances in which the time-frame may change depending on when the malpractice occurred, you're your loved one died, and when the malpractice became apparent.