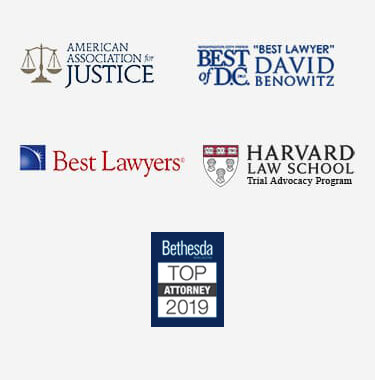 Maryland Cosmetic Surgery Malpractice Lawyer
Cosmetic surgery can be an effective tool for boosting self-confidence by improving one's appearance. In some cases, cosmetic surgery can even be a professional necessity, enhancing career opportunities for those in the media and entertainment industries.
Other times, cosmetic surgery is about more than just appearance; it can reduce pain associated with a physical attribute.
As with any surgery, elective surgery carries certain risks; however, a surgeon must be equipped and prepared to adequately manage and minimize those risks. When cosmetic surgery mistakes are made, the results can be disfiguring, disabling, painful, and even deadly.
A Maryland cosmetic surgery malpractice attorney can help those who have been harmed by preventable cosmetic surgery mistakes.
Understanding Cosmetic Surgery
While the terms "cosmetic surgery" and "plastic surgery" are often used interchangeably, the American Board of Cosmetic Surgery states that the two are actually separate and distinct fields of medical practice.
The primary goal of cosmetic surgery is to enhance appearance. Common procedures include breast augmentation, lift, or reduction; facial contouring or rejuvenation, rhinoplasty, facelift, or eyelid lift; and body contouring such as a tummy tuck or liposuction.
Plastic surgery, on the other hand, is intended to reconstruct normal appearance or repair "defects." Common types of plastic surgery include breast reconstruction after mastectomy; repair of congenital conditions such as cleft palate or defects of the hands or feet; and surgery to improve the appearance of burns and scars.
Regardless of the type of surgery, the intent of the procedure is to improve, enhance, or repair appearance. When a cosmetic surgeon makes preventable errors or practices substandard care, the results can be devastating.
A Maryland cosmetic surgery malpractice claim may be able to help an injured patient to receive financial compensation for medical expenses, including future medical costs related to the repair of the botched surgery, as well as for lost wages, lost earning potential, pain and suffering, and emotional trauma sustained as a result of the cosmetic surgery error.
Cosmetic Surgery Malpractice
As in any medical procedure, the health care professionals involved in cosmetic surgery owe the patients a level of care that meets or exceeds professional standards.
When a nurse, anesthesiologist, or surgeon fails to meet that standard of care, and the patient suffers harm as a result, malpractice has occurred.
In fact, the Code of Ethics of the American Society of Plastic Surgeons gives strict rules about how surgeons should interact with patients, the level of care that should be provided to them, and principles of advertising, marketing, and consulting to avoid making false claims or giving "unjustified expectations of favorable results."
Failure to gain appropriate informed consent, wrong site surgery, anesthesia errors, failure to take a full patient medical history before performing a procedure, and performing procedures without access to appropriate emergency care are among the types of cosmetic surgery malpractice often seen in Maryland.
Resulting injuries can include scarring or disfigurement, infection, excessive bleeding, paralysis, anesthesia reactions, and even death.
Cosmetic Surgery Error Attorneys in Maryland
A procedure intended to improve one's quality of life should not end in a reduction of that quality of life. If you or a loved one has suffered injury, disfigurement, or death as a result of improper medical care in a cosmetic surgical procedure, contact a lawyer to review your claim as soon as possible.