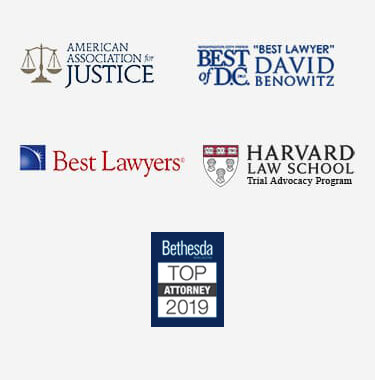 Maryland Pharmaceutical Errors Lawyer
When you receive a prescription from your doctor, take medication while you are hospitalized, or pick up a prescription from your local pharmacy, you take it for granted that you are receiving the correct medicine for your medical condition in the right dosage.
You always have trusted and relied on your health care providers to provide you with the most appropriate medication for your needs, and you do not expect to receive the wrong medicine or dosage from them.
If you suffer injuries as a result of taking the wrong medication or the wrong dosage of medication, a Maryland pharmaceutical errors lawyer may be able to help you recover compensation from those who are responsible for your injuries.
While all medical providers are human and can make mistakes, they have a duty to reasonably provide you with necessary medical care, including medications. When a doctor mistakenly prescribes you a drug that will interact adversely with existing medication or the pharmacist carelessly fills your prescription with a different medication, you may sustain injuries as a result.
Getting the advice of an accomplished medical malpractice attorney in this situation may be highly advantageous to you.
Medication and Pharmaceutical Negligence
Medical offices, emergency rooms, and hospital wards are busy places where medical professionals often are understaffed and overworked. As a result, these individuals can make mistakes in prescribing and administering medication to patients. Some of the most common medication and pharmaceutical errors include the following:
Misreading prescriptions and administering the wrong medication
Pharmacies mixing up the medicines of different patients
Patients receiving the wrong dosage of medication
Patients receiving inappropriate medications for their conditions or those that will cause them harm
These are just a few of the scenarios that can lead to medication and pharmaceutical errors, which may cause severe injuries to patients. When patients receive a lower dosage of medication than prescribed, it may fail to adequately treat their medical condition, thus putting them at risk of further complications. On the other hand, receiving a larger dose than needed may result in an overdose, which can lead to injuries and even death.
Receiving the wrong medication altogether, whether it is due to an error by nurses administering it, doctors prescribing it, or pharmacists filling the prescription, can have catastrophic results.
If the medication interacts with other medications that the patients already are taking, the patient has an allergy to the medication, or the medication exacerbating existing medical conditions, the patients could sustain significant injuries.
A pharmaceutical errors lawyer in Maryland may be able to pinpoint the persons and entities responsible for the errors and hold them accountable for their negligent or careless actions.
Injuries, Damages, and Pharmaceutical Errors
Various injuries and medical conditions can occur due to pharmaceutical errors, whether the patients take the wrong dosage or the wrong medication altogether. Some of the injuries that can result from pharmaceutical and medication errors include:
Heart attacks
Strokes
Internal bleeding
Organ and nerve damage
As a result of these injuries, patients ultimately may be in a worse medical condition than they were before receiving medical treatment. These patients may have to undergo additional surgeries, remain hospitalized for a more extended period, or receive treatment for new medical conditions or illnesses.
Potential damages in pharmaceutical error claims may include compensation for medical bills, hospital and surgical costs, rehabilitation and therapy expenses, and the costs of medical equipment, among other expenses. If individuals are unable to work due to their injuries, they may be entitled to recover loss of current and future income. A pharmaceutical errors attorney in Maryland could assess any potential legal claims that injury victims may have and work toward a comprehensive settlement of those claims with the responsible parties.
Speak with a Maryland Pharmaceutical Errors Attorney Today
When a medication or pharmaceutical error occurs, medical providers may deny making any errors, avoid taking any blame, or otherwise try to circumvent your ability to recover for your losses.
Insurance companies may refuse to settle valid legal claims for reasonable amounts or offer an extraordinarily low settlement in hopes that you will not follow up on the issue. This is the type of situation in which a Maryland pharmaceutical errors lawyer may be of use to you.
While you focus on your physical health, legal counsel can focus on getting you much-needed compensation. A fair settlement can help you move on with your life and hold medical professionals accountable for their errors.