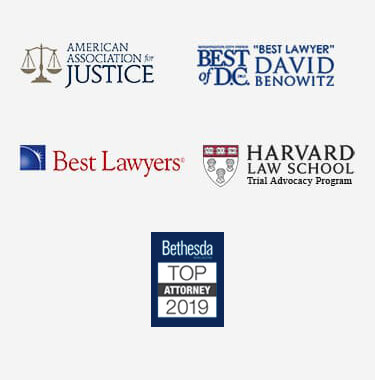 Maryland Dental Malpractice Lawyer
While dentists are not medical doctors, dental malpractice is just as serious as medical malpractice, and can have similarly detrimental effects on victims and their families.
If you or a loved one have been impacted by a dentist's reckless or negligent conduct, a Maryland dental malpractice lawyer can help you determine a course of action that protects your rights and helps compensate you for the damages you have suffered.
Dental Malpractice in Maryland
If you were injured by a dentist, dental assistant, or technician who acted in a reckless or negligent manner, the dental office may be liable for your losses, including any resulting medical or dental bills, oral surgeries, medications, lost wages due to time away from work, and other costs.
Common Types of Dental Malpractice
       Delayed diagnosis
       Misdiagnosis
       Equipment malfunction
       Poor technician training
       Misuse of equipment or tools
       Improperly administered anesthesia
       Failure to obtain informed consent
       Unlicensed dental providers
       Unsafe office practices, improper tool sterilization
       Operation on wrong tooth
       Leaving dental equipment in patient's mouth
       Failing to take x-rays, or do necessary testing
Dental Malpractice Injuries
       Loss of taste
       Numbness, loss of sensation
       Debilitating pain
       Nerve damage
       Broken or lost teeth
       Unnecessary extraction
       Infection
       Injured jaw
       Transmission of infectious diseases like Hepatitis and HIV
       Wrongful death
Delayed Diagnosis and Misdiagnosis
Many dental malpractice claims stem from a dentist's negligence in missing a diagnosis, or wrongly diagnosing a patient's symptoms, resulting in substantial harm to the patient. For instance, a dentist who fails to check patients for oral cancer – especially if the patient exhibits signs or complains of symptoms – may be liable for the subsequent damage related to the cancer.
This could include the costs associated with diagnosing the cancer at a later stage, which likely requires more extensive treatment and carries a greater risk of death. Your Maryland dental malpractice lawyer can assess the amount of damages you have suffered as a result of your injury.
Delayed or misdiagnosis of less serious dental conditions – like periodontal disease or temporomandibular joint dysfunction (TMJ) – can also result in significant harm, since delayed treatment can exacerbate the conditions and result in complications, like infection or intense pain.
Dental Standard of Care
Just like in the medical profession, dental practitioners and their staff have a duty to abide by the industry's accepted standard of care. This means that when a dentist acts in a manner that no reasonable dentist would, he or she may have committed malpractice.
Your Maryland dental malpractice attorney will be able to examine the facts in your case along with your medical and dental records to determine whether the dentist's conduct was unreasonable under the circumstances. Injuries suffered due to your dentist's negligence can be extremely uncomfortable and difficult to deal with.