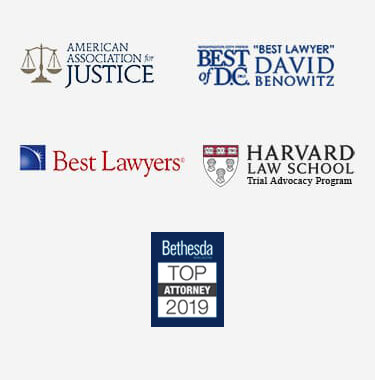 Maryland Medical Malpractice Lawyer
Have you been wronged by a hospital, doctor or nursing home? Did you submit to a "routine" medical procedure, only to experience complications and unforeseen side effects down the road? Did you suffer unnecessary pain and suffering at the hands of a medical professional? Did a doctor fail to diagnose a serious condition in an earlier visit? Do you suspect that you've been a victim of medical malpractice? If the answer to any of the aforementioned is "yes," you may be entitled to a settlement. An experienced Maryland medical malpractice lawyer can help get you the money you deserve. Don't hesitate to let a personal injury attorney help you claim the money to which you and your family are entitled.
Two Requirements for a Valid Medical Malpractice Case in Maryland
In Maryland, medical malpractice occurs when a health care provider, such as a doctor, fails to meet the standards of good medical practice in his or her area of expertise. In order for your medical malpractice case to be considered valid in the state of Maryland, it must meet two separate requirements:
An act of medical malpractice or negligence was perpetrated by a hospital, nurse, doctor or some other health care provider.
This act of medical malpractice directly resulted in injury, death, disability or pain and suffering. In certain circumstances, it's possible to win a Maryland medical malpractice suit even if you have yet to experience any detrimental effects as a result.
Successful medical malpractice claims in Maryland are founded on the legal doctrine of negligence. As such, to bring a lawsuit alleging medical malpractice on the plaintiff's behalf, a Maryland attorney must prove the four elements of negligence: duty, breach, causation, and damages. This means that:
A duty of care must have been owed
The physician must have violated that duty of care
The physician's violation must have been the proximate or direct cause of the plaintiff's injuries
The plaintiff's injuries caused actual damages
What Are the Requirements for Filing a Medical Malpractice Claim in Maryland?
In accordance with the Maryland Health Care Malpractice Claims Statute, Maryland medical malpractice lawyers who choose to file a lawsuit in a Maryland Circuit Court must submit their claim to the Director of the Maryland Health Claims Arbitration Office.
The Maryland medical malpractice lawyer will then have 90 days to also file a certificate of merit written by a qualified medical expert. The goal of this is to provide proof that the health care provider whom you're suing breached the expected standards of health care, and that these actions were the cause of your injuries or pain and suffering.
How Common is Medical Malpractice?
If you suspect that you've been a victim of medical malpractice, you're not alone. In fact, a survey by the National Patient Safety Foundation indicates that 42% of medical patients believe they've been the victim of an improper medical diagnosis or a medical error. A report by the Institute of Medicine estimates that between 44,000 and 98,000 deaths and up to 1 million injuries occur annually as a result of medical malpractice in the U.S., indicating that the fears of these medical patients are often quite valid.
A report in the Journal of the American Medical Association indicates that these figures may be underestimates, and that up to 284,000 deaths occur each year as a direct result of medical malpractice on the part of physicians. The death toll of medical malpractice breaks down thusly:
Negative effects of medications – 106,000 deaths
Infections occurring in hospitals – 80,000 deaths
Non-medical errors in hospitals – 20,000 deaths
Medical errors in hospitals – 7,000 deaths
Unnecessary surgery – 2,000 deaths
If you lost a family member due to this type of negligence, a Maryland medical malpractice lawyer can get your family the money they're entitled to. However, a medical malpractice attorney can also help you if you were injured, disabled or put through undue pain as a result of medical errors and negligence. Analysis suggests that medical misdiagnoses alone lead to the following:
3 million long-term admissions
8 million hospital admissions
17 million emergency room visits
77 million unnecessary prescriptions
116 million physician visits
The Maryland Health Care Malpractice Statute
In 1976, the Maryland state legislature passed a statute designed to create a mandatory arbitration system capable of handling all medical malpractice claims. According to the statute, those seeking to file a Maryland medical malpractice lawsuit must first submit claims to the arbitration process. Following approval by the panel, the lawsuit can be heard in a Maryland Circuit Court. Otherwise parties can waive arbitration and go directly to court.
The arbitration panel itself consists of three individuals: a lay person, an attorney, and a health care provider. Alternatively, if the parties agree on it, the panel can just consist of a single arbitrator.
The Maryland medical malpractice statute also requires that medical malpractice claims must first be filed with the Director of the Health Claims Arbitration Office. As the plaintiff, you must also submit a certificate from a qualified expert (in other words, a person with recent and relevant experience in health care) stating that the defendant breached the relevant standards of health care to cause injury, disability, pain or death.
However, most Maryland medical malpractice lawyers waive the arbitration requirement and bring the case directly to court, effectively negating certain aspects of the Maryland Health Care Malpractice Statue.
Obtaining Medical Records in Maryland
Patients in Maryland are legally permitted to obtain copies of their medical records under all circumstances. Obtaining medical records is typically an extremely important component of the medical malpractice lawsuit practice.
Health care providers in Maryland are legally required to maintain patient medical records for at least five years. However, many health care providers keep their health care records indefinitely.
Unfortunately, obtaining medical records can be an expensive process. The Maryland Health Care Malpractice Statue mandates that the maximum charges include $19.70 for a preparation fee, $0.65 per medical record page and the cost of postage. These costs are only estimates, and rise annually in accordance with the consumer price index.
However, a reputable Maryland medical malpractice lawyer will typically obtain your medical records for you if he or she agrees to take on your case.
The Statute of Limitations on Maryland Medical Malpractice Lawsuits
Maryland law states that patients only have a certain amount of time to file a medical malpractice lawsuit before the suit is considered invalid in a court of law. The statute of limitations is either:
Five years from the date that the malpractice incident occurred, or
Three years from the date that the injury or error was originally discovered
The shorter of these two figures will take precedence in a Maryland medical malpractice lawsuit. For example, if a surgeon left a piece of medical equipment in your abdomen but you didn't notice any problems or discomfort for four years, your case would be valid so long as you brought it to the attention of a doctor and a Maryland medical malpractice lawyer within three years of making the discovery. However, if you wait longer than three years after noticing the problem to have a doctor examine you, your lawsuit would no longer be valid.
Informed Consent Forms, Unsuccessful Procedures and Medical Malpractice Suits
If you signed an informed consent form, which is a form stating that the doctor has explained the risks of a given procedure to you and that you understand those risks, it's still possible to sue the doctor with the help of a Maryland medical malpractice lawyer, so long as the doctor, nurse or hospital failed to perform their duties in accordance with acceptable standards of care.
However, just because a procedure is ultimately unsuccessful does not mean that the doctor, nurse, physician's assistant or hospital committed an act of medical malpractice. Health care providers cannot guarantee the success of a procedure. However, if the outcome could have been better if the health care provider hadn't deviated from the standard level of care, your case may be taken by a Maryland medical malpractice lawyer and ultimately be considered valid in a court of law.
Obtaining Financial Damages
A Maryland medical malpractice attorney would fight for the full measure of financial damages a victim may be owed, which could include current medical bills, future medical costs, lost income, future lost earnings, pain, and suffering. Punitive damages may also be recoverable.
Limits on Compensation
Maryland is one of a number of states which establishes limits on compensation for non-economic damages in medical malpractice cases. Non-economic damages are those which cannot be easily quantified, such as those for disfigurement, mental anguish, and emotional distress.
Md. Code Ann. Cts. & Jud. Proc. §3-2A-09 establishes these compensation limits, which fluctuate based on when the plaintiff files suit. Consult with a Maryland attorney to discuss what caps could apply in the event damages are awarded.
How an Attorney Can Help
The first thing a Maryland attorney can do for you is to speak with you and find out whether you have a viable medical malpractice claim. Oftentimes, this includes obtaining copies of all of your medical records and thoroughly reviewing those records. Also, in Maryland, the Health Care Malpractice Claims Statute requires that before filing a Complaint in the circuit court, a claim must first be filed with the Maryland Health Claims Alternative Dispute Resolution Office.  Within 90 days of filing a claim in arbitration, a certificate of merit from a qualified expert (who has the relevant experience, who can testify to the health care provider's breach of the standard of care, and who can testify as to causation) must be filed.  Someone who regularly practices in medical malpractice knows how to go about this process and can get the claim filed properly and in a timely manner. The lawyer will then attempt to settle the case. If no settlement is reached – and in these types of cases, it's unusual to settle before trial – the attorney can file the lawsuit on your behalf in the proper circuit court.
Hiring an attorney gives an individual an excellent opportunity to obtain the maximum value for their case. A lawyer knows a good settlement offer versus a bad settlement offer. A lawyer can make a recommendation about when to accept a settlement offer and when to take a case to trial, depending upon the nature of the case, your injuries, permanency, etc., and also the jurisdiction where the case is pending.
Read Reviews by Former Clients
Some of our former clients have written reviews online that you can read here on Google.
Examples of Valid Maryland Medical Malpractice Claims
The following are examples of claims that our Maryland medical malpractice lawyers can handle:
Hospital Malpractice
Surgical errors (i.e. severing or cutting organs, ducts, vessels, nerves and/or bowels
Anesthesia errors
Infections
Errors involving robotic surgical equipment
Shoulder dystocia
Erbs palsy
Brachial plexus palsy
Cerebral palsy
Other pregnancy-related disorders and injuries
Drug and Medication Errors
Gentamicin poisoning
Improper drug combinations
Improper drug use
Unrecognized drug allergies
Drug overdoses
Nursing Home Abuse
Slip and fall cases
Medication errors
Improper treatment of clients
Failure to Diagnose
Infections
Heart disease
Pulmonary embolism
Miscellaneous