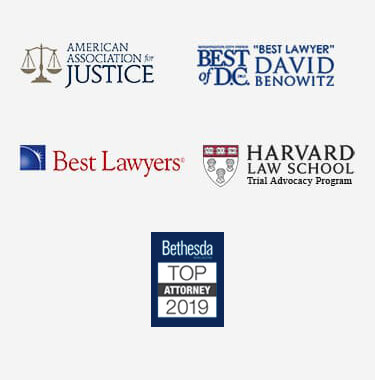 Workers' Compensation Settlements in Baltimore
When an employee files a workers' compensation claim, the insurance company may eventually offer them a lump-sum dollar amount to cover their compensable losses. However, this money may not actually be enough to pay for the worker's future needs.
Though it may seem quicker to accept the insurance company's first offer and move on, negotiating may provide an opportunity to recover compensation that addresses all your current and future needs. If you recently received an offer you believe is too low, reach out to a skilled workers' comp attorney. Our team has experience settling workers' compensation settlements in Baltimore. 
Understanding Workers' Comp Settlements in Baltimore
At their core, most workers' compensation disputes are civil contract claims. The insurance company agrees to pay benefits to employees who suffer harm due to performing their jobs. If an insurance company denies coverage or full payment, the worker has the right to ask the Maryland Workers' Compensation Commission to intervene.
However, if the employee and the insurance company can reach a settlement, the Commission has no need to act. Settlement negotiation meetings provide two parties with the opportunity to end their disputes on their own terms.
Settlements are typically presented in the form of a lump sums of cash in exchange for a release of the employer's and the insurance company's obligation to provide payments over time and medical care. If the worker accepts the offer, it marks the immediate end to the claim. Speaking with a skilled local attorney before accepting a workers' compensation settlement could help an employee avoid agreeing to an unfair offer.
Negotiating a Settlement with an Insurance Company
Insurance companies often present workers with a low initial settlement offer without adequately assessing their injuries. However, employees suffering from workplace injuries have the legal right to a proper evaluation of their condition and potential benefits.
The initial offer for a workers' comp payment may only amount to a fraction of a person's prior wages may not be sufficient to cover an individual's living expenses or medical treatment. Employees are not required to accept the first offer.
While it may be tempting to accept the initial offer as a quick influx of cash, workers can often receive a higher offer if they take the time to negotiate. Consider hiring a workers' compensation lawyer who is skilled at negotiating with insurance companies to reach a more favorable settlement. 
Hire an Attorney for Assistance Negotiating a Workers' Compensation Settlements in Baltimore
Meeting with insurance companies to discuss workers' compensation settlements in Baltimore can be a difficult process. These powerful companies may urge you to take a low offer. It is important to be aware of the legal impact of accepting a settlement.
If you agree to the first offer, you release your employer of any further obligation for your injuries, and you may never receive any additional benefits. This can place a financial strain on you, especially if your condition requires long-term medical care. Reach out to our firm today to learn how we could help you negotiate a proper settlement.